Women, Sport and The First World War
03/08/2017 - 2.50
Jean Williams, Professor of Sport, Faculty of Education, Health and Wellbeing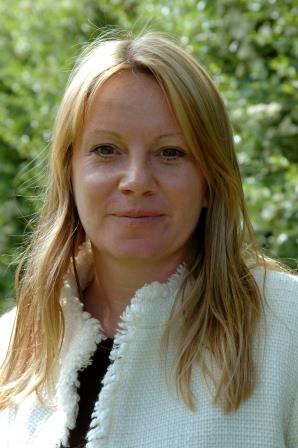 The First World War was pivotal in the history of women's work and leisure, since moving into previously well-paid male occupations with defined hours of labour, such as munitions, enabled women to claim the right to leisure. Some of this included other kinds of war-work. The Lancashire United Transport Company, based in Atherton, had a women's football team as early as 1915 and the women of the Preston Army Pay Corps had already played at Deepdale, the home of Preston North End Football Club in 1916, before Dick, Kerr Ladies (Brennan, 2007, 2008). Other kinds of industrial welfare and generalist enthusiasm should therefore be acknowledged in this period. Lyons tearooms had several women's football teams too, for instance (Crewe, 2013) Like other intended forms of 'rational recreation', football could be used for the players' varied motivations and adapted to suit a variety of purposes. Football seems to have been chosen by the players, rather than the management, as a preferred sport and leisure activity.

This said, minute books of Preston North End, held at the National Football Museum, indicate that those acting on behalf of the women used the existing connection with the Dick, Kerr men's football team in approaching 'Proud Preston' for the use of its ground (Preston North End, 1915). Dick, Kerr's male munitions workers used Deepdale for a match on 27 December 1915, after which they were entertained to tea at a cost of 2 shillings 6 d per head (Preston North End, 1916) Further applications were made for men's munitions games and Preston North End were also later to play against a team representing Dick, Kerr's men on 13 April 1918 (Preston North End, 1918). The women's played first against male colleagues during tea breaks but the format developed into women's matches for charitable purposes, a pattern which lasted until the team disbanded in 1965. Deepdale ground was granted by the Preston committee on 30 October 1917 for a game against T. Coulthard and Co. Ltd munitions workers to be played Christmas Day. The board also offered their support in the forms of advertisements on Preston North End posters, to be jointly paid for by the club and Dick, Kerr's women (Preston North End, 1917). The experiment had obviously been financially popular as the game raised £488 7 shillings for the Moor Park Hospital in the process. As the Lancashire Daily Post saw Dick, Kerr's 4-0 victory: 'Quite a number of their shots at goal would not have disgraced a regular professional except in direction, and even professionals have been known on occasion to be a trifle wide of the target. Their forward work, indeed was often surprisingly good' (Anon, 1917). This was a match report rather than a novelty, even as a first game.

As such, there were over 150 women's football teams established between 1914 and 1918, often playing in front of crowds between 10,000 and 53,000 spectators in major stadia all over the UK, from St James' Park to Stamford Bridge. As well as 'munitionettes' football teams there were also women's military cricket teams and those like Atalanta FC of Hull comprised of nurses, teachers and professional women. Women's football teams played for local charities, included the war wounded and regional communities supported these teams as part of their wider commitment to civic pride.

There were local women's leagues and so the sports tours were not necessarily a response to a shortage of opposition (Galvin and Bushell, 2005). In the 1920/ 21 season a Bradford Ladies' League had two divisions, for example. In descending order from the top of the table, the first division teams were: College Ladies; Old Hansonians; Bradford; Odsal; Undercliffe; Grange; Tartan; Shipley; Frizinghall and Saltaire. The second division clubs were: Sion; Bowling; Cawthorns; Tetley Street; Phone Exchange; St Aidens; YWCA; Westgate; C. M. & M. Ladies and Eastbrook (Nomad, 1921). There was evidently more than one cup or knockout competition as in the week of the reference, YWCA were due to meet Tetley Street in the Second Round Hospital Tournament (replay) to be refereed by Mr Millar (Anon, 1921). Not all of the above were work-based teams and some reflected other affiliations or geographical location. It is unclear whether any or all of the matches were played for charity or whether players were awarded expenses. Most teams in the Bradford league had played 9 or 10 games, as opposed to almost sixty contested by Dick, Kerr's in 1920/ 21. There were also photographs of Lister's Ladies, Manningham and YWCA teams playing cricket in the summer and it would be good to know how many women played in both these and the hockey teams to which the article refers. A typical league match of women's football was reported in The Lancashire Daily Post on 14 March 1921 with gate receipts of £210 followed by tea and a complimentary performance at the Hippodrome.
More unusually, in Wales, Maria Eley was 16 when she played at full-back for the Cardiff Ladies Rugby Football Union Club against Newport Ladies at Cardiff Arms Park in aid of War Charities on December 16, 1917 - Newport winning 6-0. Cardiff were mainly comprised of employees of William Hancock Brewers Ltd, and Newport from Lysaghts Ltd. Maria went on to have eight children, 22 grandchildren and lived to be 106 years of age.

In response to the success of women's football in drawing large crowds for charity the Football Association 'banned' women's football from being staged on the grounds of Association clubs and those of the Football League. This was not over turned until 1969, and hence most people do not know this story and think women playing football is 'new'. However, as the example suggests, these sporting heroes, like Lily Parr were feted as part of the sporting elite at the time and raised the equivalent of millions of pounds for charity. I am developing a new project to map the 150 women's football teams for the first time.

However, the project is also about social class and the changing nature of women's work and wider lives. Nurses often engaged recuperating soldiers in games of cricket. Many working-class female swimming teachers were able to organize club galas, training nights, subscriptions, and competitions, they were often asked to lead teams of nurses during the conflict and trained as matrons. In contrast, upper class women, like Dame Ethel Locke-King who established the Brooklands circuit in Surrey as the world's first motor racing circuit, gave over their stately homes to become hospitals for the duration. Other motor car and motor cycle racers, like Sophie Eliot Lynne, became ambulance drivers/nurses behind the front line or rode dispatch to give information and intelligence. Most resumed their sporting interests after the war. The mapping exercise will therefore present new research on these women and give information to a wider public, while also inviting families to volunteer information and memories via a 'contact us' page.
References
Brennan, P. (2007, 2008) 'The Dick, Kerr Ladies' FC' Women's Football. Available at: www.donmouth.co.uk Accessed 6 October 2016.

Crewe, S. (2013) 'With Comradeship and Good Temper': A Cross-Sector Analysis of Company Welfare. Unpublished PhD thesis, De Montfort University Leicester.

Preston North End Board (1915) 'Resolved: Dick, Kerr's Munitions team', Preston North End Board Minute Books, 14 December, p. 3. The National Football Museum, Preston.

Preston North End Board (1916) 'Resolved: Dick, Kerr's Munitions team', Preston North End Board Minute Books, 3 March, p. 5. The National Football Museum, Preston.

Preston North End Board (1918) 'Resolved: PNE game against Dick, Kerr's' Preston North End Board Minute Books, 14 December, p. 28. The National Football Museum, Preston.

Preston North End Board (1917) 'Resolved: Coulthard Foundry game against Dick, Kerr's Ladies' Preston North End Board Minute Books, 14 October, p. 3. The National Football Museum, Preston.

Anon (1917). 'Ladies at football' Lancashire Daily Post, 27 December.

Robert Galvin and Mark Bushell (2005) Football's Greatest Heroes: The National Football Museum Hall of Fame - 'At the time there were no organised women's leagues.', p.11. London: Robson Books.

Nomad (1921) 'My Notebook' Yorkshire Sports, 8 January, p. 5 and 'My Notebook' Yorkshire Sports, 11 June, pp. 2-3.

Anon (1921). 'New Rivals to Dick, Kerr's Eleven' The Daily Mirror, Cover, 23 March.
Biography
Jean Williams is Professor of Sport at the University of Wolverhampton. Jean has written on the history of international women's football in over 60 countries, funded by FIFA and UEFA. Jean's most well-known book on this topic is A Game for Rough Girls: A History of Women's Football in England published by Routledge. Her recent international publications include A Beautiful Game: International Perspectives on Women's Football published by Berg and Globalising Women's Football: Europe, Migration and Professionalisation 1971-2011 published by Peter Lang. Jean has also authored a number of articles, books and chapters on this subject including: 'Standing on Honeyball's Shoulders: A History of Independent Women's Football Clubs in England' in Brenda Elsey and Stanislao G. Pugliese's edited book Football and The Boundaries of History: Critical Studies in Soccer published by Palgrave Macmillan; and 'Women's Football During The First World War' in The Greater Game: A History of Football in World War I written by Jean and published by Shire Publishing.