El Alamein and the Mediterranean Campaign 1942: Seventy-Five Years On
Conference 6-8 September 2017
At: University of Wolverhampton, Fifth Floor, Lord Swraj Paul Building, Molineux Street, Wolverhampton WV1 1LY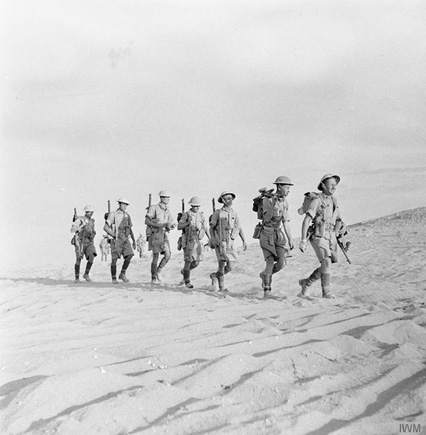 (Photograph courtesy of the Imperial War Museum)
In the autumn of 1942, British, Commonwealth and Allied forces fought across the Western Desert and throughout the Mediterranean against the combined Axis forces of Germany and Italy. Allied efforts on land, sea and in the air resulted in victory both at El Alamein and subsequently across North Africa more generally, with major political and strategic consequences for all involved.
After seventy-five years it is time to re-evaluate the importance, impact and outcome of the Battles of El Alamein alongside a wider reappraisal of the war in the Mediterranean in 1942.
Why did the Battles of El Alamein take place?
What were the consequences of the operation?
How did the campaign across the Mediterranean theatre in 1942 shape the impact of war on the principal participants?
What were the political consequences of Allied successes in the autumn of 1942?
How and why has El Alamein been depicted, studied and commemorated in the years since 1942?
Such questions and issues form the basis of this major international conference to be held at the University of Wolverhampton in September 2017, hosted by the University's Department of History, Politics and War Studies.
The conference will lead to an edited collection to be published by Helion.
Keynote speakers
Professor Niall Barr
Professor John Gooch
Dr Peter Lieb
Professor Simon Ball
Dr David Motadel
Professor Stephen Badsey
Conference format
The highlights of the conference will include:
Keynote speakers
Panel discussions
Feature Film: Desert Victory
Conference dinner
Academic organiser
Prof John Buckley at J.Buckley@wlv.ac.uk