'The End of the War & the Reshaping of a Century'
‌‌6 to 8 September 2018‌
‌Speakers and their topics
Keynote speakers:
Professor Alison Fell (University of Leeds), 'Women as Veterans of the First World War in France & Britain'
Professor Peter Frankopan (University of Oxford), 'The Legacy of the First World War in Asia'
Professor John Horne (Trinity College Dublin), 'When Did The First World War Actually End?'
Professor Gary Sheffield (University of Wolverhampton), 'The Place of 1918 in Military History'
Professor Sir Hew Strachan (University of St. Andrews), 'How the War Shaped Understanding of Strategy in the Twentieth Century'
Professor Laura Ugolini (University of Wolverhampton), 'What next? British men and masculinities after the war'
Professor Jay Winter (Yale University), 'War and Revolution, 1918'
Description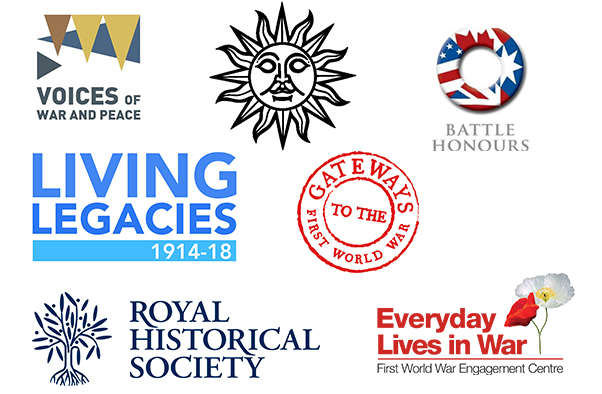 ‌This international conference will be hosted by the Centre for Historical Research at the University of Wolverhampton in collaboration with the Western Front Association and the FWW Network for Early Career & Postgraduate Researchers. It is further supported and sponsored by: the Arts & Humanities Research Council's First World War Public Engagement Centres; History West Midlands; Helion & Company; Battle Honours and the Royal Historical Society.
The event will spotlight the latest research on the events of 1918 as well as the global significances, consequences, and legacy of this watershed year.
It brings international perspectives and encompasses a wide range of historical approaches as well as cross-disciplinary insights. To do so it will include seven keynote addresses from some of the leading academic authorities on the First World War and its aftermath, along with over sixty speakers in themed panel sessions. It will also include a roundtable discussion based on the theme of: 'A Hundred Years of Teaching, Learning & Understanding the First World War: Where are we now?'
The event has been developed collaboratively with heritage agencies, museums, art galleries, funders, schools and community groups involved in First World War research, remembrance and events.
Please see the 1918-2018 Conference provisional programme (PDF).
Organising Committee
The conference is organised by the following members of the CHR in conjunction with the WFA: Professor Stephen Badsey, Professor John Buckley, Dr Simon Constantine, Dr Spencer Jones, Professor Gary Sheffield, Professor Laura Ugolini and Dr Oliver Wilkinson.
Who to contact for more information
For all enquiries please contact Dr Oliver Wilkinson - email to O.Wilkinson@wlv.ac.uk
You can keep up to date with the latest event news on these webpages and by following us on twitter @1918to2018
Conference fees and how to book
Registration is now open at our E-Store.
The following conference rates apply:
Standard Conference Rate (all 3 days) = £165
Standard Daily Rate: £65 per day
(only limited day tickets are available)
Concessionary Conference Rate (all 3 days) = £130
Concessions apply to the unwaged (students; unemployed; those in receipt of a state pension). If you are unsure if you qualify for a concessionary ticket, please check with us prior to booking
Concessionary Day Rate = £50 per day
(only limited day tickets are available)
This conference fee includes lunches and refreshments (it does not include conference evening meals)
The conference is open to all.
Early registration is encouraged to avoid disappointment.
Conference dinner(s)
A conference dinner will be held on Friday 7th September 2018 in the Chancellor's Hall, University of Wolverhampton. This will be a three-course dinner to include an after-dinner keynote address (please see programme for details). There is no dress code for the conference dinner.
A buffet meal is also planned for Thursday 6th September (venue TBC).
Conference meals are not included within the conference fee. Details of the cost of the meals, and how to book, will be circulated based on indicated interest.
When registering please indicate if you would be interesting in attending the conference dinner on 7th September and/or the buffet meal on 6th September. You will then be sent further details about the meals later in the year. No indicated preference will be taken to mean that you are not interested in attending the conference meals.