Back
Back
Festive Wolverhampton: 12 Fairs of Christmas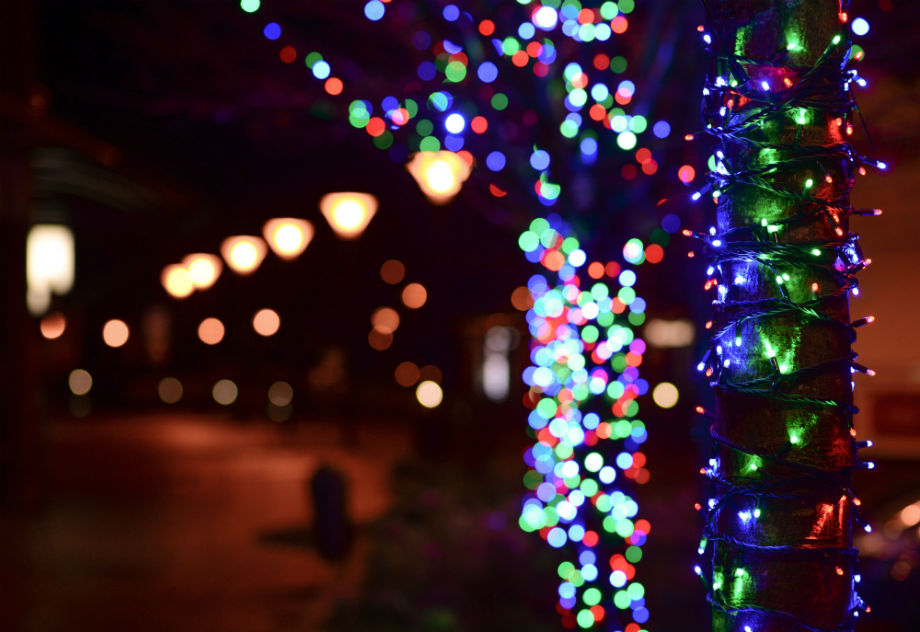 Whether you're trying to fit some shopping round your studies or searching for some family entertainment, here's our run-down of fairs and family fun on offer in Wolverhampton throughout November and December 2019.
Head to Bantock House Museum for their incredibly popular local Christmas market, with over 40 local makers, creators and enterprises selling everything from needlecraft, sweets and decorations to jewellery, ceramics and woodwork. Find that perfect and unique Christmas gift – and don't worry if you miss this one, there are several dates throughout November and December!
Want to track down a special gift? Head to Himley Hall on Saturday 23rd November to explore work by talented local creators, including paintings, jewellery, metalwork, ceramics and glass. And if you've missed it, don't worry – the event is repeated on Friday 20th December!
Head to the lovely village of Trysull to discover quality local, makers, artisans and small business owners showcasing their unique Christmas wares. With delicious food and drink, children's activities and live music (5pm-8pm), there's something for everyone.
Browse a selection of festive stalls beside the Antique and Vintage Centre on weekends in November and December: 30th/1st, 7th/8th, and 14th/15th at Halfpenny Green's market… and there's always the option of getting a bottle of something special (and local) as a gift, or for yourself to enjoy!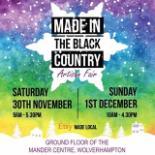 Join over 30 sellers on the lower level of the Mander Centre for the Made In the Black Country Artisan Fair, and shop handmade and local this year! Also on Saturday 30th November.
6) Thursday 5th December, 10.30am-4.30pm, Christmas Creatives Fair, City Campus
If you're looking for that special gift, quirky stocking fillers, or festive decorations, head to Wolverhampton School of Art's annual Christmas Creatives Fair in the George Wallis Building. You can support the craft and creativity of our University community… and maybe be inspired to get making something yourself too!
If you know your way round the local area, why not head to Codsall for their biggest Christmas celebration yet: with live music, carol singing, food, entertainment, and more to keep you warm this December.
8) Friday 6th December, Christmas Nights@Black Country Living Museum
Are you one of the lucky ones, with tickets to the Black Country Living Museum's Christmas Nights on weekends throughout December? If not, don't miss out next year and get those tickets booked early to be able to take a seasonal stroll through the gas-lit streets and immerse yourself in the atmosphere of Christmas.

Get into the festive spirit (without having to imbibe any) by checking out the wares and wonders on offer at Christmas in the Courtyard on City Campus. You might need to resist eating any tempting gifts you buy before you get home… or do what we do and buy two!
Head to the Light House this December for music, singing, art, food and more at Buddha Bros' Vegan Christmas event. Tickets are £3, but enter their Facebook page competition by the 4th December to win free entry, free hot food, lemonade, and free cinema ticket!
If you're heading into the city centre, you'll find it hard to avoid Wolverhampton's Christmas Market on Dudley Street and Queen Square. It might be the ideal place to pick up some gifts, without having to venture far from campus – leaving you more time to fit in some study and revision ahead of new-year exams.
Still searching for a present with a difference for that special someone? If you missed the exhibition in November, don't worry! Head to Himley Hall to explore work by talented local creators, including paintings, jewellery, metalwork, ceramics and glass, and you might find that amazing gift, just in time.