Back
Back
Sarah Graley: The Super Adventures of an Illustration Graduate
We caught up with BA (Hons) Illustration graduate Sarah Graley, who's making a splash in the colourful world of comic books.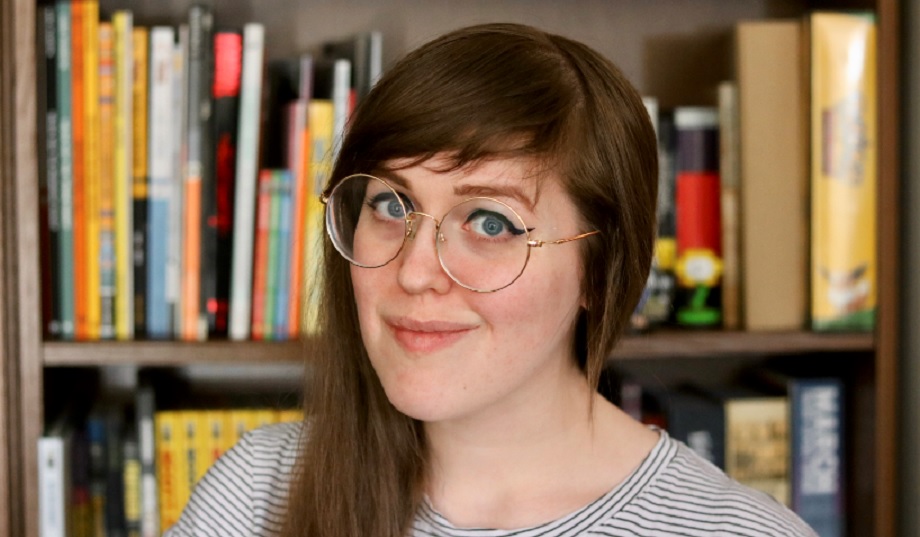 With seven (!) books out in 2019, it's safe to say that Sarah Graley has drawn her way to a very successful career since graduation.
Sarah graduated with a first class honours degree in Illustration from the University of Wolverhampton, after transferring for her final third year following a move to the Midlands. "I was able to choose topics for my coursework that were really interesting to me," she remembers. "Having the freedom to put my effort into these projects was a highlight for sure."
Her journey from self-published illustrator and writer to fully-fledged graphic novelist is, panel by panel, a DIY inspiration. "I started out just posting comics online and then putting together small black-and-white collections to sell at conventions and to my growing online fanbase. I definitely didn't have the money for the book that I wanted to make back then!"
She turned to Kickstarter to help fund Our Super Adventure, a collection documenting her relationship with her partner, pizza and pussycats. "It ended up being really successful, hitting 400% of the initial funding goal, and became one of the UK's Top 10 Most Funded and Most Backed Comics Kickstarter projects."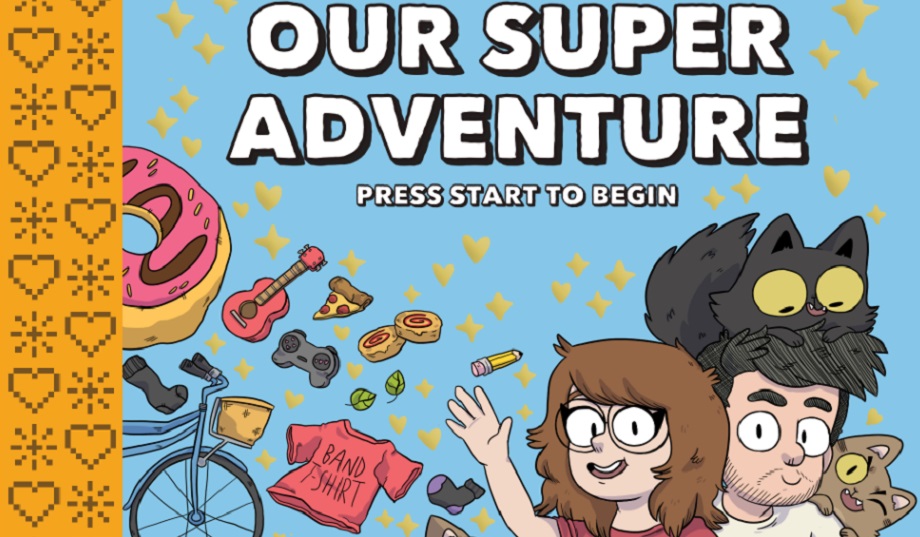 This is the part in your favourite superhero comic book origin story where said hero takes flight: the success of the campaign resulted not only in a literary agent, but also interest from heavyweight comic book publishers including Oni Press, Scholastic and Dark Horse. Glitch, about 'a regular girl turned…virtual hero' and one of 2019's releases, was at the centre of a five-publisher auction which Sarah says "felt pretty surreal!"
She's been able to work full-time on comics ever since and divides her time between her own original stories (Glitch, Pizza Witch, Kim Reaper) and established creative properties like Rick and Morty and Minecraft. Which does she prefer?
"It feels really cool and special to be a part of things that I already enjoy – it means that I get to watch a lot of the shows/ play a lot of the games and be able to call it research! However, with my own original comics I get to write what I want and make up worlds, which I really enjoy doing. I get to create the types of characters that I wish I'd seen more in media when I was growing up – there was a definite lack of LGBTQ+ characters in comics and cartoons, and a lack of realistic body types too."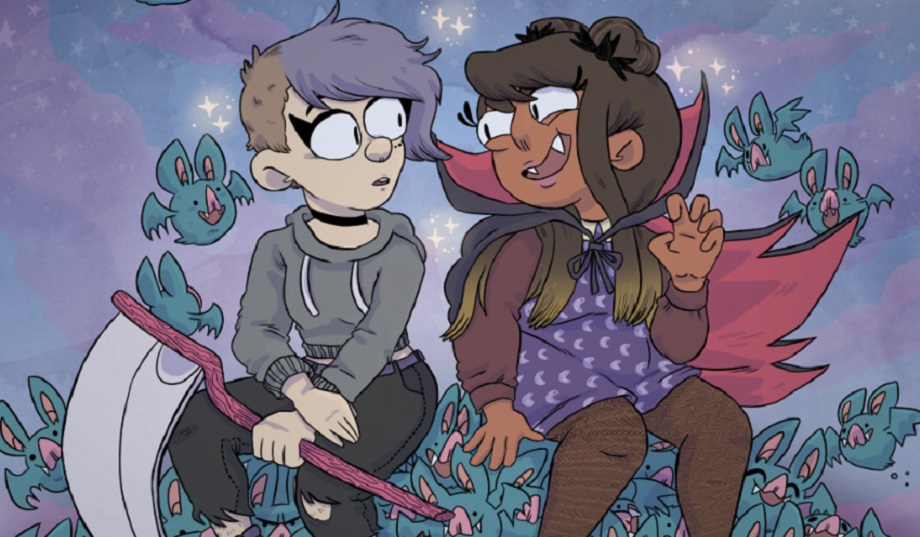 With her fiancé Stef, co-creator of 2020's upcoming Donut the Destroyer and immortalised in ink by Sarah in the Our Super Adventure series, she travels the convention circuit and has been making her way out to America to table at the likes of New York and San Diego Comic-Cons. "Meeting readers face to face is always really nice and charming, and people always want to share stories about their own relationships or their cats with us."
A mixed-media world may glimmer on the horizon ("I would love to make a video game – same with animation!") but, for now, Sarah is busy enough realising her comic book dreams. So, what would she advise any WLV students and graduates sitting on their own creative aspirations?
"If it wasn't for the internet, I wouldn't have had any of the opportunities that I've had so far. Sharing work online, building an audience and finding other people whose work you enjoy is super important." Super, indeed.
Keep up-to-date with Sarah's work at: sarahgraley.com and Twitter: @sarahgraleyart