Back
Back
New students book a place on the big read initiative
The University of Wolverhampton is offering a big read for students who are starting their degree courses over the next few weeks.
Students who have enrolled on a Faculty of Science and Engineering course have been sent a copy of Gail Honeyman's 'Eleanor Oliphant is Completely Fine' as part of the Big Read campaign – an initiative created by Kingston University as a way of making students feel welcome.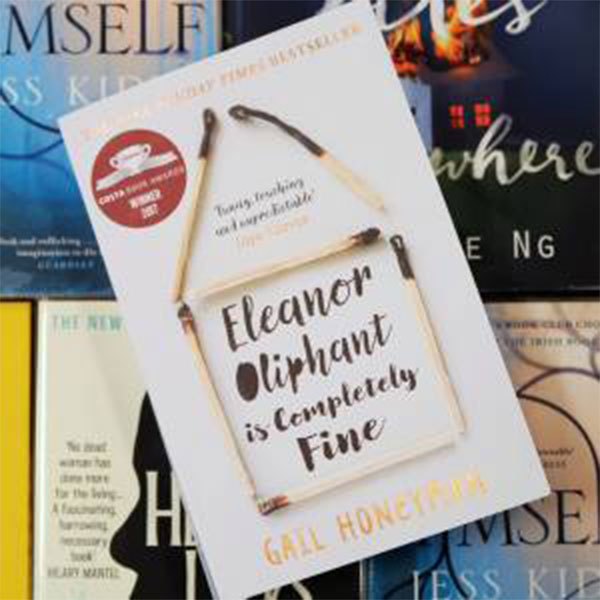 ‌
Since 2015, Kingston University has sent a book to every undergraduate and postgraduate student to ensure that new arrivals feel welcome before they arrive.
The Big Read campaign was inspired by similar projects in the United States that showed the benefits of creating a community through shared reading before students arrived at an institution, helping them to settle in to their new environment.
Costa First Book Award and Costa Book of the Year in 2017, 'Eleanor Oliphant is Completely Fine', focuses on the life of woman who leads a simple life, exploring themes of change and loneliness.
Nazira Karodia, Dean of the Faculty of Science & Engineering at the University of Wolverhampton, said: "The WLV Big Read is part of a wider, national initiative which was introduced by Kingston University to help students feel part of the University community as quickly as possible.

"Hopefully, when our new students join the University family, the book will help them to settle in quickly and give them something in common with the people they meet when they arrive."
Students will be given the chance to talk about the book during Welcome Week at the end of September and they can explore the themes in lectures and tutorials.
ENDS
For more information please contact the Media Relations Office on 01902 32 2736 or 01902 518647.