Back
Back
New course combines business support with Masters Level education
Entrepreneurs with new business start-ups will benefit from an innovative Masters course with opportunities to study in China which is being launched in Stafford later this year.
The MSC Innovation and Entrepreneurship will include business support, expert advice and free office space so students can develop their companies while they study.
It will be the first programme to be delivered by the University of Wolverhampton in partnership with the New Beacon Group at the Beaconside Campus.
Last year, the University signed an agreement with the Chinese business group to deliver higher education courses at the 50-acre site, which has been transformed into an education and innovation hub.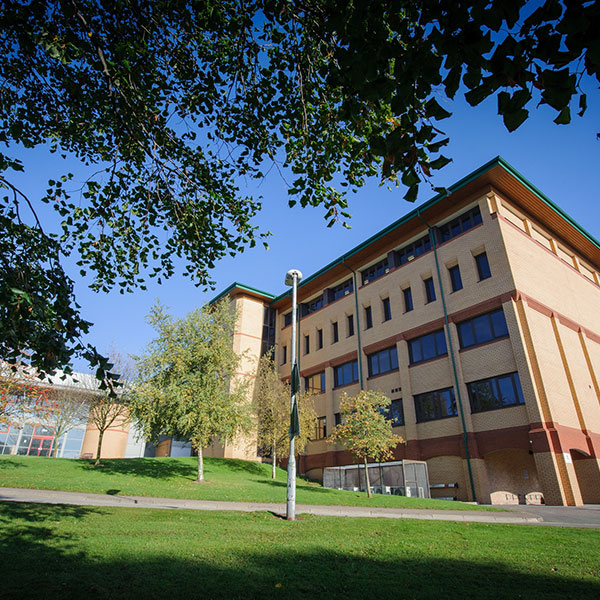 In September, the University will deliver the new MSc in association with National Association of College and University Entrepreneurs (NACUE). Students will have access to specialist tutors, a dedicated learning centre and an associated business support unit.
As members of the NACUE Launch Pad, students will also receive 12 month free office space and support, and the opportunity to apply for financial assistance and bursaries.
The programme will include opportunities to visit and study in China and students will be provided with incubation space to take forward their start-up idea and develop their business skills, as well as access to the second largest economy in the world. There will be an optional project module that can be studied for two months in an incubation unit in Beijing.
Miceál Barden, Dean of the Faculty of Social Sciences, said: "Our partnership with New Beacon Group offers some exciting new opportunities for students in a flexible learning platform with a global outlook. This course will support entrepreneurship and business development, which is a key aim of the new campus."
Professor Mark Mabey, Deputy Chief Executive New Beacon Group, added: "We are delighted to be working with the University of Wolverhampton on our Stafford Campus. This will offer graduates who have taken up a year's free 'start-up' space in the launch pad the chance to do a Masters, as well as giving Chinese students the ability to visit and also do the course. We are keen to have local businesses and individuals in Stafford join the course in September."
Future courses will include teaching and education, leadership and management, travel and tourism, hospitality and computing. They will be taught, assessed and quality assured by the University of Wolverhampton.
For more information call 01785 472 666 or email courses@newbeacongroup.com.
ENDS
For more information please contact the Media Relations Office on 01902 32 2736 or 01902 518647.