Back
Back
Award shortlist for accommodation team
University of Wolverhampton staff have been shortlisted for a top award in recognition of a project to spot the early warning signs of suicide among students.
The Accommodation Services team have been announced as finalists in this year's Student Accommodation Awards.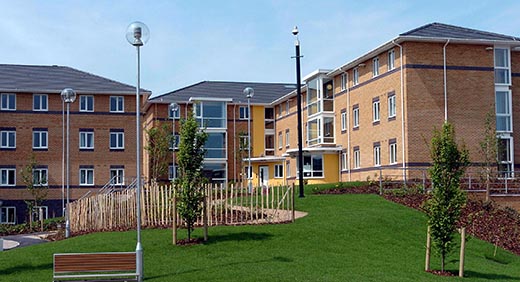 The team have been nominated in the Student Accommodation Team of the Year category for their work within the award-winning 'Three Minutes to Save a Life' programme.
This trains staff members to recognise early warning signs in at-risk students and explains how they can escalate concerns proportionately and compassionately. The team implement these techniques to assist students to live safely and independently in University accommodation.
Bec Woolley, Accommodation Operations Manager, said: "This shortlisting really encapsulates and recognises the bravery, professionalism and commitment of our accommodation team. We began to embrace this approach at a time when the taboo and fear surrounding suicide and self-harm was even further entrenched and was considered an 'experts only' field.
"Our staff have worked tirelessly to embrace an innovative, compassionate approach with a view to helping our residents/ students through difficult times proportionately and intelligently. It was our commitment and collaborative ethos that first paved the way for the inspiration that the whole systems approach could actually work."
The 'Three Minutes to Save a Life' programme has already seen the University winning the Outstanding Support for Students award at the Times Higher Education Awards in 2016 and Clare Dickens, Senior lecturer in the Faculty of Education, Health and Wellbeing, is up for the prestigious Nurse of the Year award at next month's Nursing Times Awards 2017 for introducing the programme at the University.
The University has student accommodation in Wolverhampton, Walsall and Telford.
The awards - part of the national Student Accommodation Conference organised by Property Week - take place at the NCC Birmingham on 7 December 2017.
Further information
Advice about mental health and wellbeing
For more information please contact the Media Relations Office on 01902 32 2736 or 01902 518647.
Date Issued: Thursday, 02 November 2017