Sustainability Series: Green Marketing Workshop
When?

27 September 2023 , 14:00-16:00

Where?

National Brownfield Institute, Cambridge Street, Wolverhampton, UK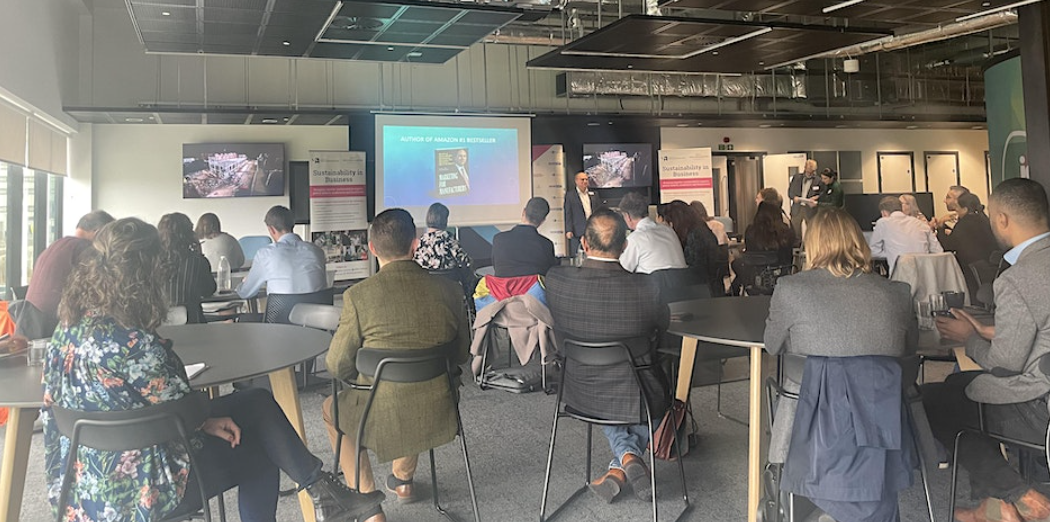 Sustainability Series: Green Marketing Workshop
Join us for an exciting in-person event, taking place on Wednesday, September 27, 2023 hosted at the National Brownfield Institute, Grimstone Street, Wolverhampton, WV10 0JP. This workshop is designed to help you understand the power of green marketing and how it can benefit your business.
During this interactive workshop, you will gain valuable insights into the latest trends and strategies in sustainable marketing. Our speakers will share their knowledge and experiences, providing you with practical tips and tools to effectively promote your products or services while minimizing your environmental impact.
Whether you're a business owner, marketer, or simply interested in sustainability, this workshop is perfect for you. Network with like-minded individuals, exchange ideas, and explore innovative ways to create a positive impact on the environment through your marketing efforts.
Don't miss this opportunity to learn, connect, and contribute to a greener future. Register now for the first of our sustainability series workshops led by the University of Wolverhampton and City of Wolverhampton Council.
Programme:
14:00 Arrival and Networking
14:30 Welcome and Introduction from the National Brownfield Institute (NBI) business support programme at the University of Wolverhampton
14:40 Green Marketing Workshop (Hajrija Dergic, Senior Lecturer in Marketing & Sustainability, University of Wolverhampton)
This interactive workshop will allow your to network with other SMEs and find out more about what green marketing means, what it means to your business and how to market your business whilst remaining environmentally sustainable. There will be a case example from Wolverhampton based business: Wintech Engineering who will share their green marketing activities.
16:00 Event Close
This event forms part of Wolverhampton Business Week 25-29 September 2023. Contact details of those registered will be shared with the City of Wolverhampton Council.