How to Prepare for Interviews and Portfolios Webinar
When?

30 May 2023 , 6-7pm

Where?

Zoom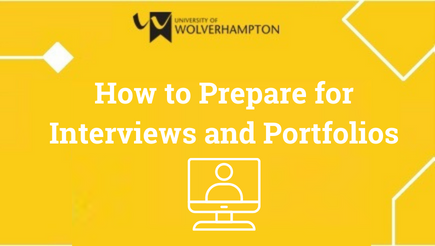 The Recruitment and Conversion Team from the University will provide advice and guidance on how best you can prepare yourself for your interview or portfolio. This will include guidance on:
Booking Your Interview
On-Campus Interviews
Online Interviews
Preparation
And more!
You will have the opportunity to ask questions live during the event.