How to make the most of online events
When?

06 July 2021 , 4.00pm - 5.00pm

Where?

Online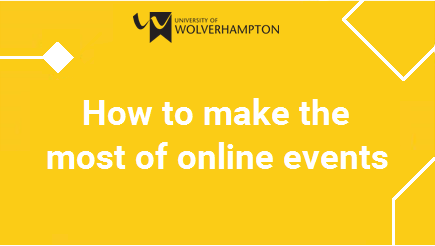 With so many of us used to attending events in person, participating in on-line events can seem tricky and even challenging – especially where to start. We offer a range of online events for students, applicants and enquiries - online events are here to stay!
In this webinar we will share top tips about how to make the most of online events, including how to prepare for them, questions to ask when researching universities and your choices online and how not to "zoom" out during the talks.
Open to all. This webinar will take place on zoom.