The Crystal Lecture 2020
When?

30 November 2020 , 6pm

Where?

Online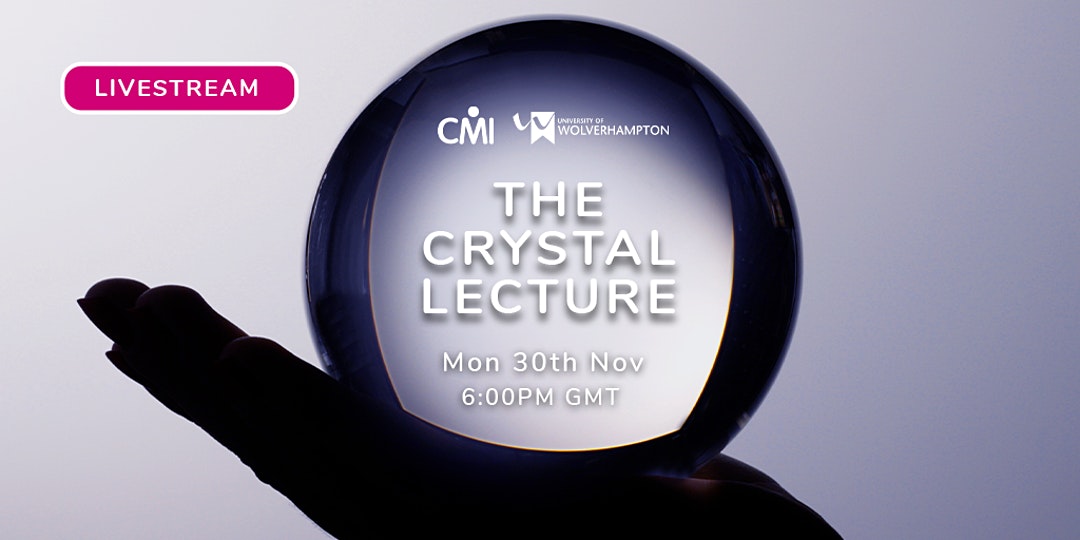 The University of Wolverhampton Business School and the CMI are delighted to welcome Helen Silvester, Regional Director Americas, British Council to give the 27th annual Crystal Lecture
None can deny the importance of equality, diversity, and inclusion to successful organisations, and achieving these goals requires dedicated leadership effort. As ways of working evolve and change, with teams increasingly connecting across borders, working remotely and more flexibly, managers and their workforce are faced with new challenges and opportunities.

Helen Silvester graduated with BA Hons European Studies from Wolverhampton in 1985. She is currently British Council Regional Director for the Americas based in Buenos Aires where she leads the British Council's cultural relations work across 13 countries in North America, South America, and the Caribbean.

In this talk, she reflects on the importance of EDI to her personally and the role it has played in her international career. She restates the business, legal, and moral cases for EDI and considers what leaders need to do to ensure success:
How do we move from good intentions to results?
How do we translate EDI policies and strategies into effective international practice?
How do we address new challenges to EDI presented by Covid and how do we embrace opportunities to improve our practice?