Paramedic Science Degree Course Information Session
When?

23 November 2020 , 4-5pm

Where?

online event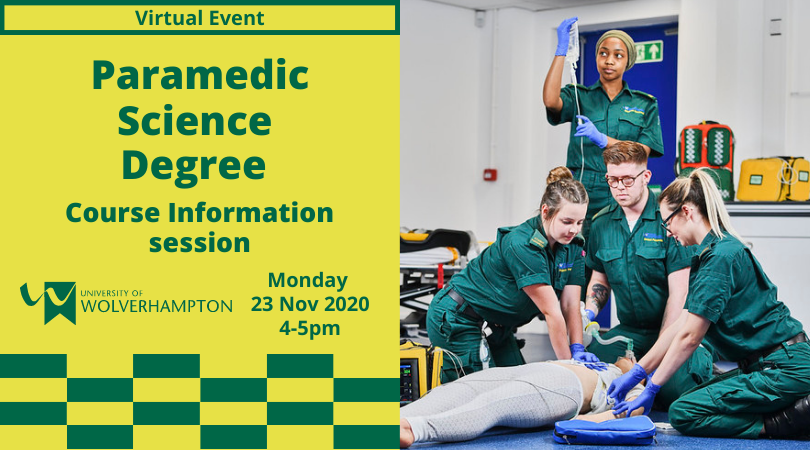 Come and join us to find out more information about the University of Wolverhampton's Paramedic Science Degree at the new Marches Centre of Excellence in Health, Allied Health and Social Care at the Telford Innovation Campus in Priorslee and at the Walsall Campus.
In this session Lecturer Pete Gregory from the University of Wolverhampton will give an overview of the programme followed by a quick Kahoot quiz and attendees will be able to ask questions as part of the Q & A session.
Course entry points are April 2021 for the Telford Campus and September 2021 for the Walsall Campus.