School of Performing Arts Experience Day
When?

11 March 2020 , 10.45-15.00

Where?

University Of Wolverhampton, Walsall Campus, Gorway Road, Walsall, UK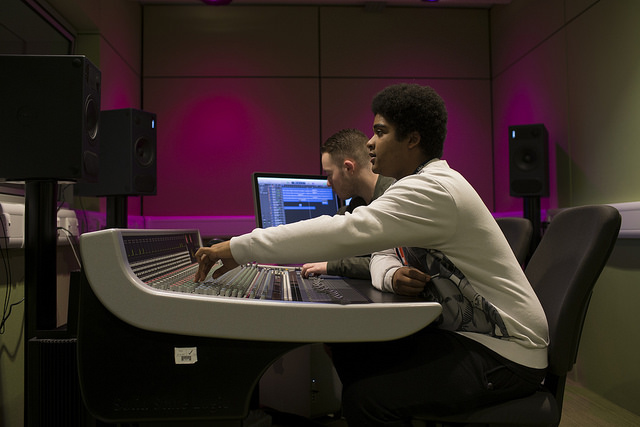 The School of Performing Arts Experience Day takes place at our Walsall Campus, home to our School of Performing Arts, and will provide you with the opportunity to practice within the most advanced performing arts space in higher education, the Performance Hub. In addition to its industry-standard equipment and magnificent rehearsal and performance spaces, we also boast all-Steinway school status.
Programme
10:45 Registration
11:00: Welcome to the School of Performing Arts
11:45: Tour of the Performance Hub and Campus
12.30: Lunch
13:30-15:00 Optional sessions:
Drama/Acting: An Introduction to Physical Theatre
Choreographic processes in Dance* In this practical workshop you will learn various techniques for generating movement for choreography.
Musical Theatre: Ensemble performance*
Music Technology- working in a recording studio: This practical workshop will involve building a software synthesizer
15:00: Evaluation & Depart
* This workshop requires dance/movement attire.