Inaugural Lecture - 'Socially Engaged Philosophy: Facing Prejudice, Privilege and Hierarchy', Prof Meena Dhanda
When?

19 February 2020 , Refreshments from 5pm, Lecture at 6pm

Where?

Refreshments from 5pm in the Glasshouse, Millennium City Building. Lecture at 6pm in MC001, Millennium City Building, Wolverhampton.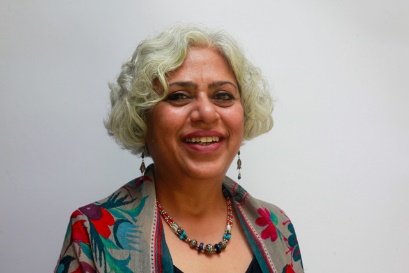 Philosophy taken as the activity of clarification, elaboration or invention of concepts takes place in the context of problem solving. To intervene in the 'real' world of people we must articulate what it means to face prejudice and to build solidarities of resistance. The problem is entrenched hypocrisy: deep-seated prejudices are passed over as benign matters of identity and cultural practices attuned to existing hierarchies continually renew privileges and prejudices. Can engaged philosophical thinking make a difference to this recurring social malady? What is the hope that philosophy can offer?

ABOUT THE SPEAKER
Meena Dhanda is Professor of Philosophy and Cultural Politics. Her research focus is on understanding injustices, prejudices and misrepresentations suffered by powerless groups, which she pursues through transdisciplinary studies, specifically connecting caste, class, gender and race. Her work includes: The Negotiation of Personal Identity and Reservations for Women, besides papers in international journals, book chapters and reference works. She holds a doctorate from Oxford University, where she was a Commonwealth Scholar and a Rhodes Junior Research Fellow.