Environmental Health Housing Futures
When?

18 February 2020 , 2:00pm - 4:00pm

Where?

University of Wolverhampton, Wulfruna Street, Wolverhampton, UK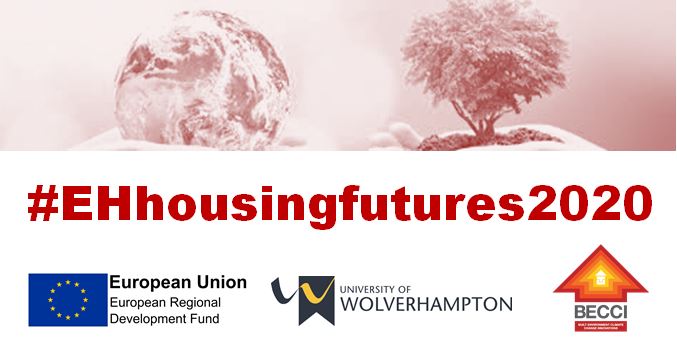 The University of Wolverhampton and the BECCI Project are delighted to host this short environmental health conference, identifying a range of environmental health considerations that are faced within the UK housing industry. The conference also provides an insight into industry solutions that are currently being implemented and future innovations.
All attendees will receive a CPD certificate upon leaving the conference.
2:00 Introduction and scene setting
Glenn Barrowman, Project Manager for the BECCI Project
Dr Pablo Perez; Applied Researcher for the BECCI Project
Energy efficiency within buildings - outlining industry trends and identifying possible unintended environmental health consequences of improvements which need to be considered.
2:20 Case study
David Lown; Programme Coordinator, Public and Environmental Health at University of West England
Working with LA for housing surveys - student accommodation, respiratory illness and licensing
2:35 Case study
Carl Taylor; Assistant Director of New Business at Accord Housing Association
Issues faced by social landlords and the well being of their tenants plus environmental health related initiatives in "Healthy Homes" and the "Plastic Free Home" explored in partnership with the Sustainable Housing Action Partnership
2:50 Break
3:00 Case study
Dr Zena Lynch; Programme Director for 'Living Well West Midlands' and course leader for the MSc in Environmental Health at University of Birmingham
Environmental health considerations within student accommodation in Birmingham
3:15 Industry solutions
Dan Bourke; Regional Sales Manager at EnviroVent Ltd
Ways to enhance environmental health conditions in housing such as improving the indoor air quality and optimising humidity levels
3:35 Technology showcase
Dr Dan Appasamy; Course Leader in Environmental Health at University of Wolverhampton
Andrew Stott; Knowledge Transfer Manager for EnTRESS
An insight into using the latest laser scanning technology - using the Matterport to scan, capture, edit and share 3D models of real-world places
4:00 Close and networking