Computer Science Workshops for Secondary School Teachers
When?

12 March 2020 , 17:00-18:30

Where?

University of Wolverhampton MI204 - Alan Turing Building, Wulfruna Street Wolverhampton WV1 1LY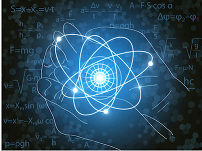 This event is for all teachers teaching the Computer Science curriculum at AS and A Level.
Are you a computer science teacher? Do you feel that you might benefit from hands-on workshops on some of the challenging topics in the computer science curriculum?
If your answer is yes to both questions, we are providing workshops covering three areas:
a) Computer Programming
b) Data Structures and Algorithms
c) Database design and development
The first 3 sessions will be as follows:
Session 1: Computer programming - 27th February 2020
Variables – considering variables that store a single value and those that store a collection of values
Iteration –repetition using loops and recursion
Session 2: Computer programming - 5th March 2020
Selection – performing an action based on the evaluation of a condition
Data persistence – storage of data on disk using text files and CSV files
Session 3: Algorithms - 12th March 2020
Searching – considering linear search and binary search
Sorting - considering four foundational sorting algorithms
Analysing the efficiency of algorithms in terms of their running time
Please note:
This event will take place every Thursday from 5pm-6:30pm at the University of Wolverhampton, Alan Turing (MI) Building, Room MI204, City Campus, Wolverhampton WV1 1LY. (You also need to book a ticket for each week you wish to attend).