A Lawyers View_Mark Scoggins
When?

10 September 2019 , 09:30am-12:30am or 13:15pm-16:15pm

Where?

The Angad Paul Building, University of Wolverhampton, Telford Innovation Campus, Shifnal Road, Priorslee, Telford, TF2 9NN.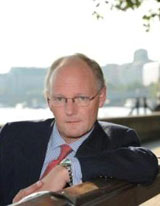 Speaker Profile
Mark SCOGGINS
Graduate of Cambridge University. Solicitor Advocate (formerly barrister) based in the City of London since 1983. Principal practice is the defence of organizations and individuals in the construction, chemical, transport, waste, water and emergency services sectors in regulatory and civil claims, particularly health and safety, environmental and catastrophic personal injury or death.
Represented Thames Trains at the public inquiry into the October 1999 collision near Ladbroke Grove. In 2003 handled the successful Old Bailey defence of Metropolitan Police Commissioner Sir John Stevens and his predecessor Lord Condon on all charges brought against them by the HSE arising out of roof falls suffered by patrolling officers.
Appointed by Balfour Beatty on the October 2000 derailment at Hatfield, in July 2005 helped win the acquittal of its rail division on all corporate manslaughter charges it faced over the incident, and in July 2006 succeed on its appeal against sentence for admitted health and safety failings. Represented the Metropolitan Police in the health and safety prosecution brought to trial in October 2007 over the fatal shooting of Jean Charles de Menezes at Stockwell station. Adviser to the police team re-investigating the Hillsborough disaster. Visiting lecturer at the College of Policing.
Event outline
Mark Scoggins, Solicitor Advocate based in London, will talk from his experiences advising on major incident management. Among the topics he will cover are strategy and tactics, the role of senior command, plans and exercises, and joint working with other agencies. He will also lead an interactive session on defensible decision-making, records and decision logs, the training and supervision of loggists, and perils and pitfalls in post-incident debriefs.