Interpreting Fairy Tales
When?

21 November 2019 , 18.30-20.00

Where?

University Centre Telford (Level 3-Southwater One), Southwater Square, Southwater Way, Telford, TF3 4JG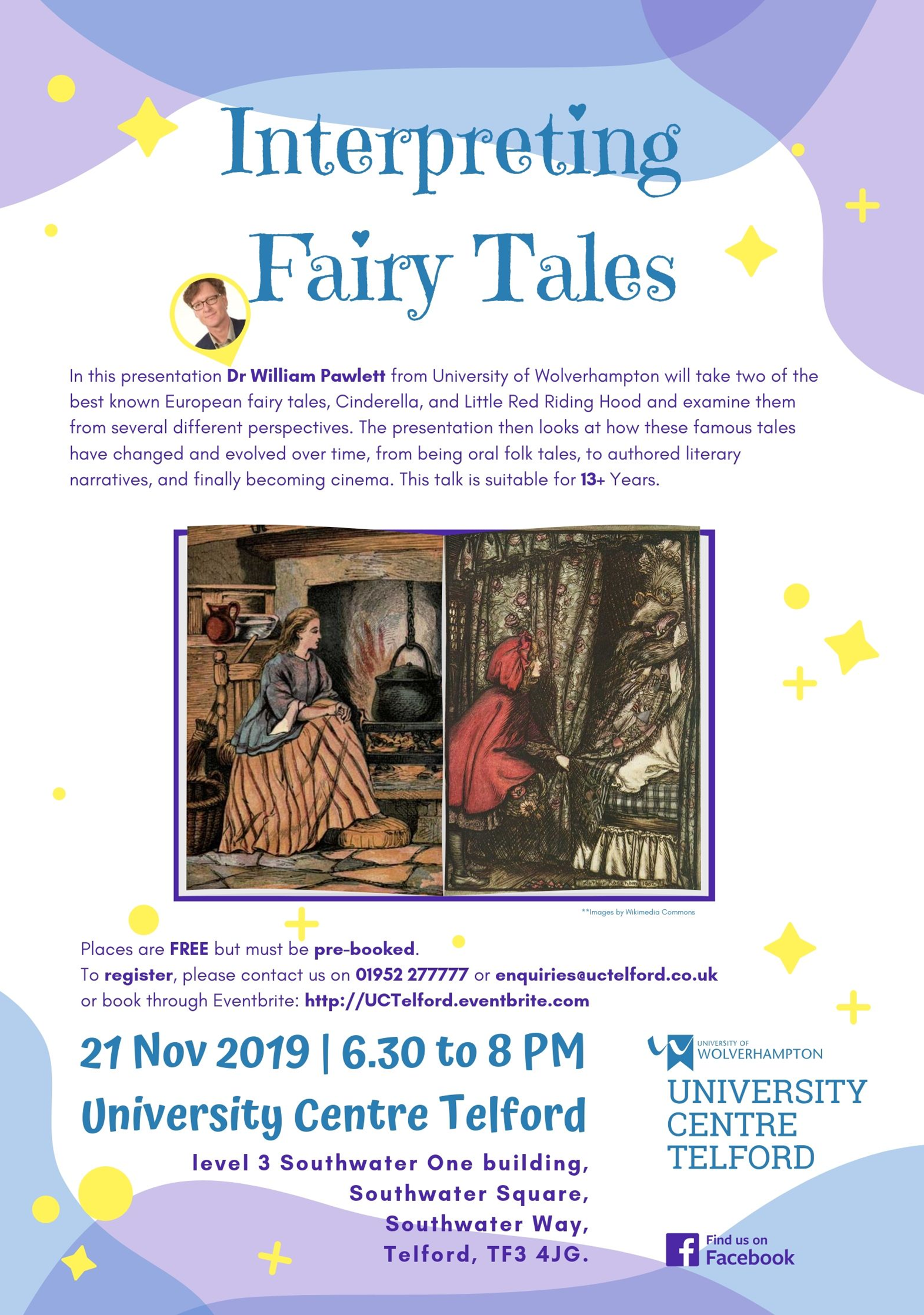 In this presentation Dr William Pawlett from University of Wolverhampton will take two of the best known European fairy tales, Cinderella, and Little Red Riding Hood and examine them from several different perspectives. He will look at Structuralist, Psychoanalytic and Feminist accounts of the meaning of these stories, and try to show the strengths and limitations of each perspective. The presentation then looks at how these famous tales have changed and evolved over time, from being oral folk tales, to authored literary narratives, and finally becoming cinema.
This talk is suitable for 13+ Years.
Places are FREE but must be pre-booked.