Diving with Sea Serpents
When?

07 November 2019 , 18:30-20:00

Where?

University Centre Telford (Level 3-Southwater One), Southwater Square, Southwater Way, Telford, TF3 4JG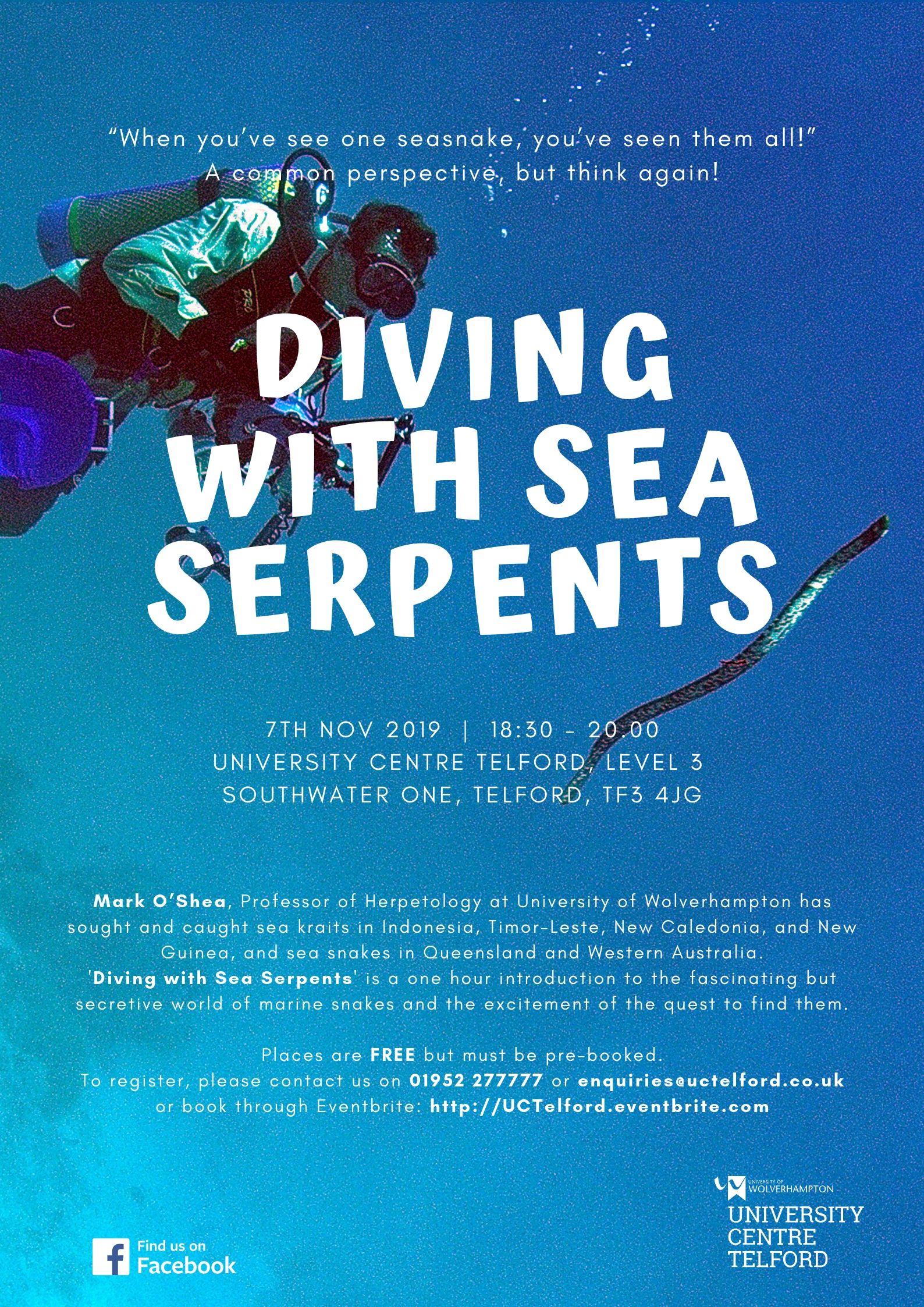 Mark O'Shea, Professor of Herpetology at University of Wolverhampton has sought and caught sea kraits in Indonesia, Timor-Leste, New Caledonia, and New Guinea, and sea snakes in Queensland and Western Australia.
'Diving with Sea Serpents' is a one hour introduction to the fascinating but secretive world of marine snakes and the excitement of the quest to find them.
Places are FREE but must be pre-booked.
To register, please contact us on 01952 277777 or enquiries@uctelford.co.uk or book through the Eventbrite link.