Deconstruction and Modern Building Materials - University of Wolverhampton and IDE Regional Meeting
When?

13 November 2019 , 12.30pm till 18.30pm

Where?

Molineux Stadium, Waterloo Road, Wolverhampton, UK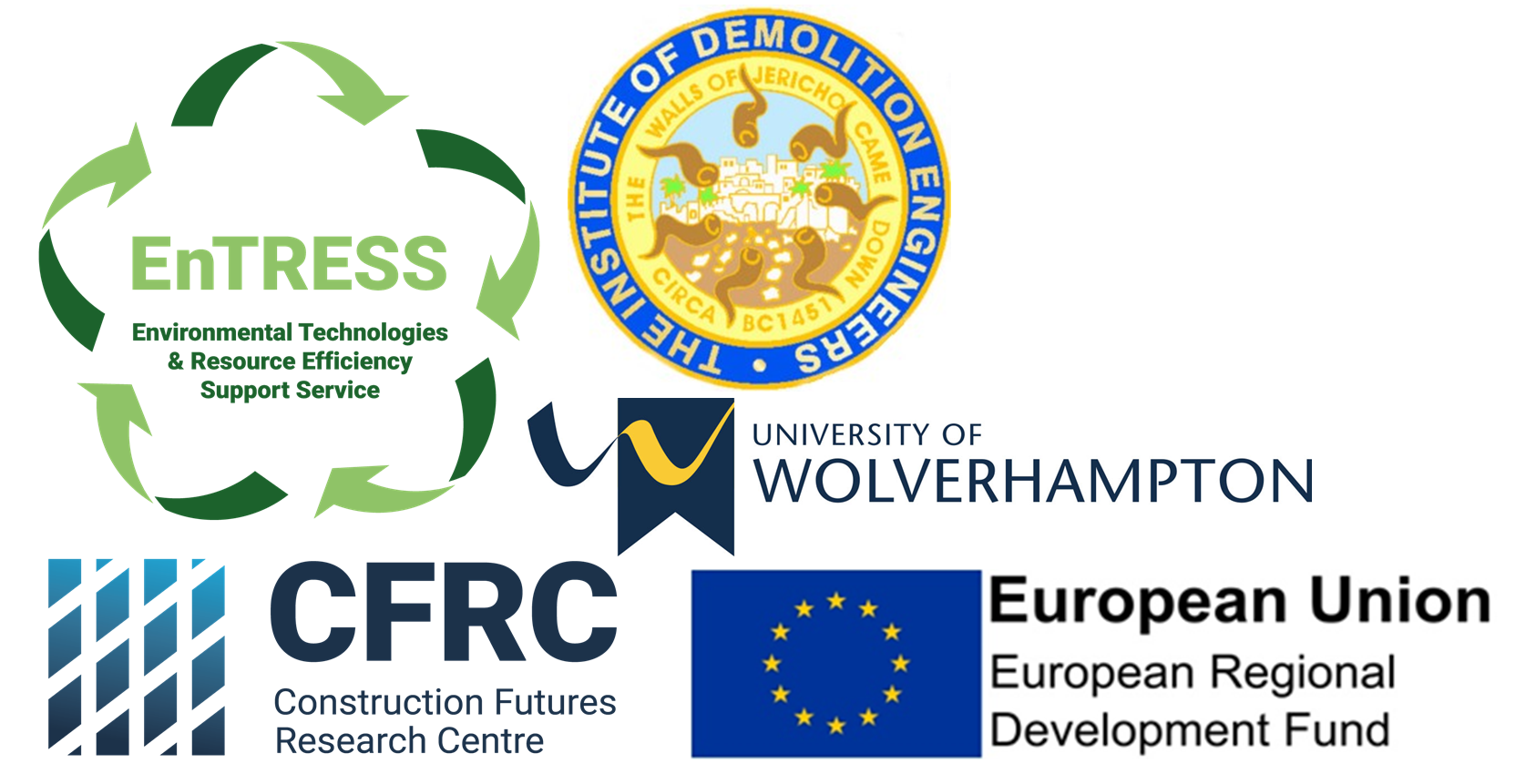 The IDE and University of Wolverhampton present: Modern Building Materials Seminar; How Can We Recycle Them in 20 Years? And IDE Regional Meeting
The purpose of this event is to bring together key stakeholders in the built environment to look at the issue of deconstruction and the reuse of modern materials.
The initial session will be followed by the IDE Regional Meeting which non-members are welcome to attend.
A limited number of exhibition spaces are available please contact info@ide.org.uk for more information.
Agenda
12:30 Registration
13:00 Seminar commences with panel led discussion chaired by Dr Paul
Hampton (Wolverhampton University) and hosted by John Woodward
FIDE and Richard Dolman FIDE representing the IDE.
Round table discussion with groups drawn from Architects, Major
Contractors, Suppliers and the Waste industry.
15:30 Seminar concludes followed by refreshments
16:00 IDE Regional Meeting Registration
16:20 Meeting commences with presentations from professionals involved
with major recycling projects
18:30 Meeting concludes
Getting there
The Molineux has a large car park and you will be provided with a parking pass before you arrive.
The Molineux is easily accessible by public transport. It is located a 15 minute walk from both Wolverhampton Train Station and Wolverhampton Bus Station.