Back
Back
Supporting your students with Kortext – online training session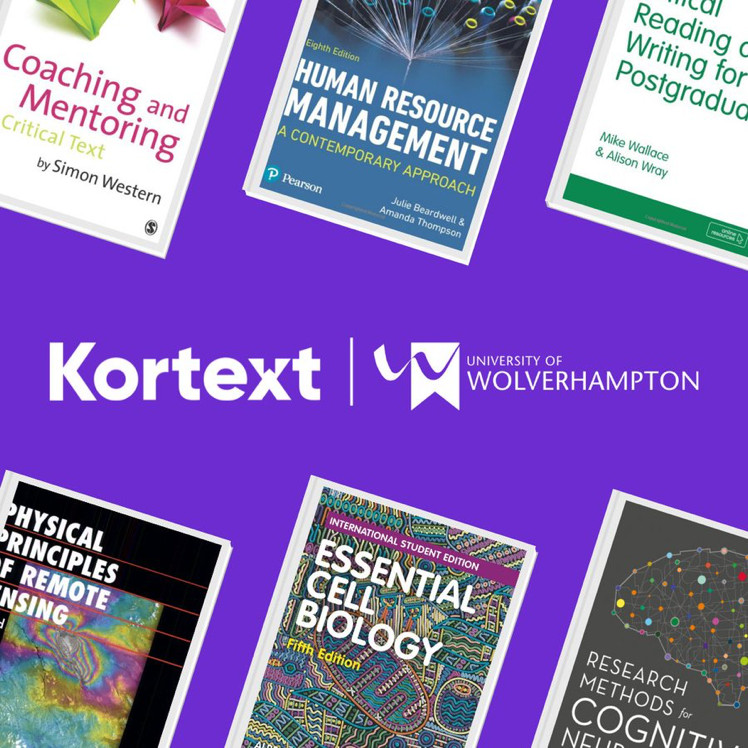 Kortext is the university's e-textbook provider, and last year over 13,000 of our students accessed 88,000 individual copies of their key textbook resources. This amounted to 107,000 hours spent on the Kortext platform with an average study time of 8 hours per student, meaning that Kortext is a crucial tool for making module reading resources as available and accessible as possible. ​
We would like to invite you to find out more about using Kortext and its data analytics to support your module teaching needs. The Library is hosting informative 30-minute talks with our Account Manager, Suzannah Kennedy. ​
In the first talk, Suzannah will show us how best to engage and support students using Kortext e-textbooks and will discuss the platform's benefits and features, including the ability to annotate, highlight and translate key passages. ​
Thursday 2nd November | 12:00​
Sign up at https://www.kortext.com/university-of-wolverhampton-ereader-training-academics/​
In the second talk, Suzannah will focus on Kortext's data analytics tool, which provides reports of students' engagement, study patterns, and content usage so that you can monitor how well your module textbooks are being used. ​
Tuesday 7th November | 13:00​
Thursday 9th November | 13:00​
Sign up at https://www.kortext.com/university-of-wolverhampton-analytics-training-academics/​