Back
Back
Student Research Posters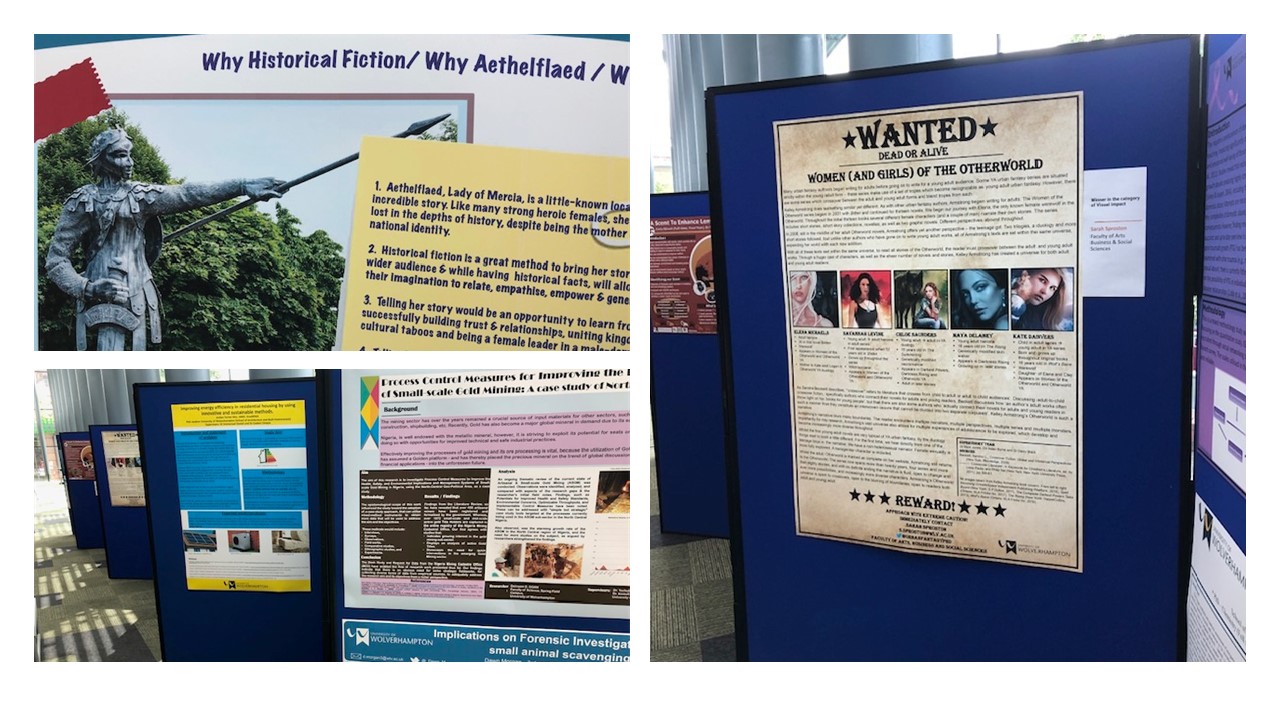 Harrison library is pleased to be exhibiting student research posters from recent successful events held across the university.
You can view posters from the Annual Research Conference & the Festival of Research, which showcase some of the marvellous research activity at Wolverhampton, on the ground floor of Harrison Library.
The posters aim to concisely summarise the research and generate discussion. The posters are a good source of inspiration including ideas on how best to display your own research and are available to view in the library until the end of the summer.
The library offers a wealth of expertise and support for all levels of research, including guidance on finding and managing information; publishing and sharing your research and how to develop the skills you'll need as a successful researcher. For more details please see Support for Researchers