Back
Back
SAGE Journals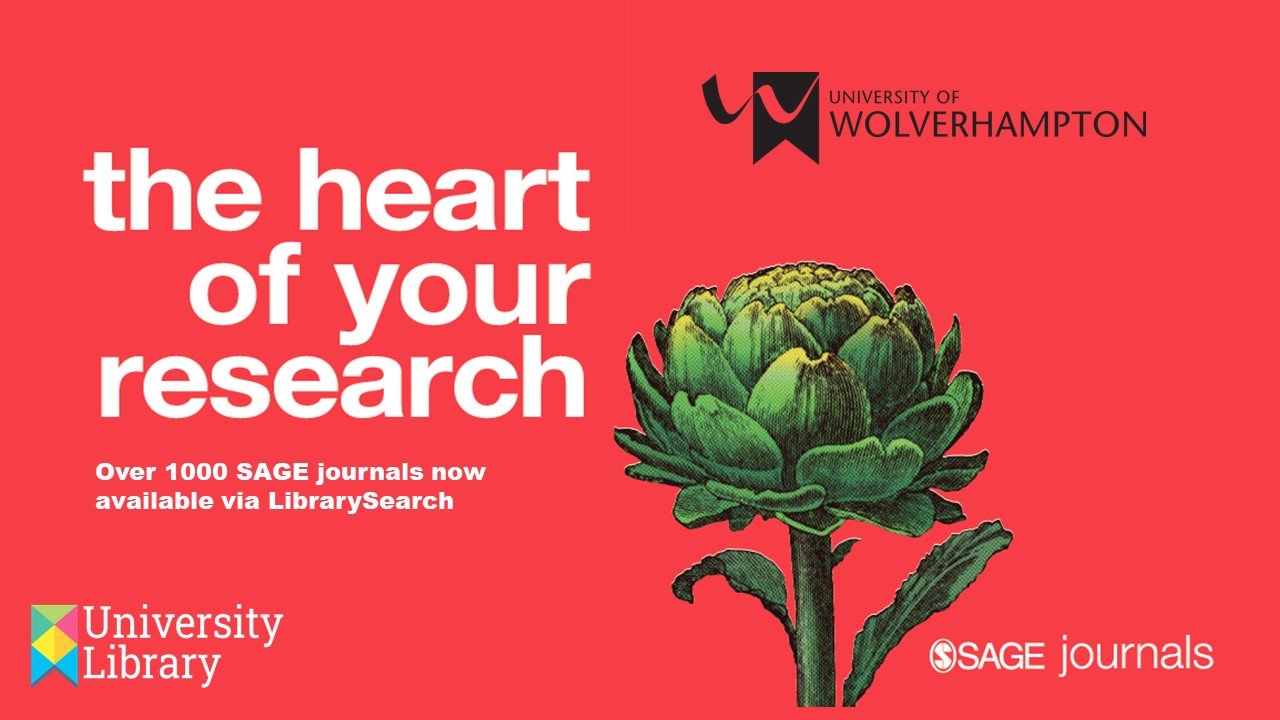 University of Wolverhampton Library has taken a new deal with SAGE which will increase the number of current journal titles available to all staff and students. From Jan 2024 it will also increase our publishing options (more details to follow in the new year)​
​How do I access?​
Enter your search in LibrarySearch and relevant articles from the collection will be displayed.​
​Alternatively you can go directly via our subject pages​
​What subjects are covered?​
You can find journals across a broad range for subject areas including,​
Arts & Humanities​
Business, Management & Economics​
Criminology​
Education​
Health Sciences​
Media & Communication Studies​
Politics & International Relations​
Psychology​
Sociology​
​What titles?​
There are over 1000 titles including some published by Institue of Mechanical Engineers & Royal Society of Medicine. A few titles you may find useful include;​
Clinical Ethics​
Human Relations​
International Journal of Engine Research​
Journal of Criminology​
Journal of Industrial Relations​
Studies in History​
Young Exceptional Children​
Where do I get help?​
If you want any further information, need help or have some feedback please email LISLiaison@wlv.ac.uk​