Back
Back
CINAHL Ultimate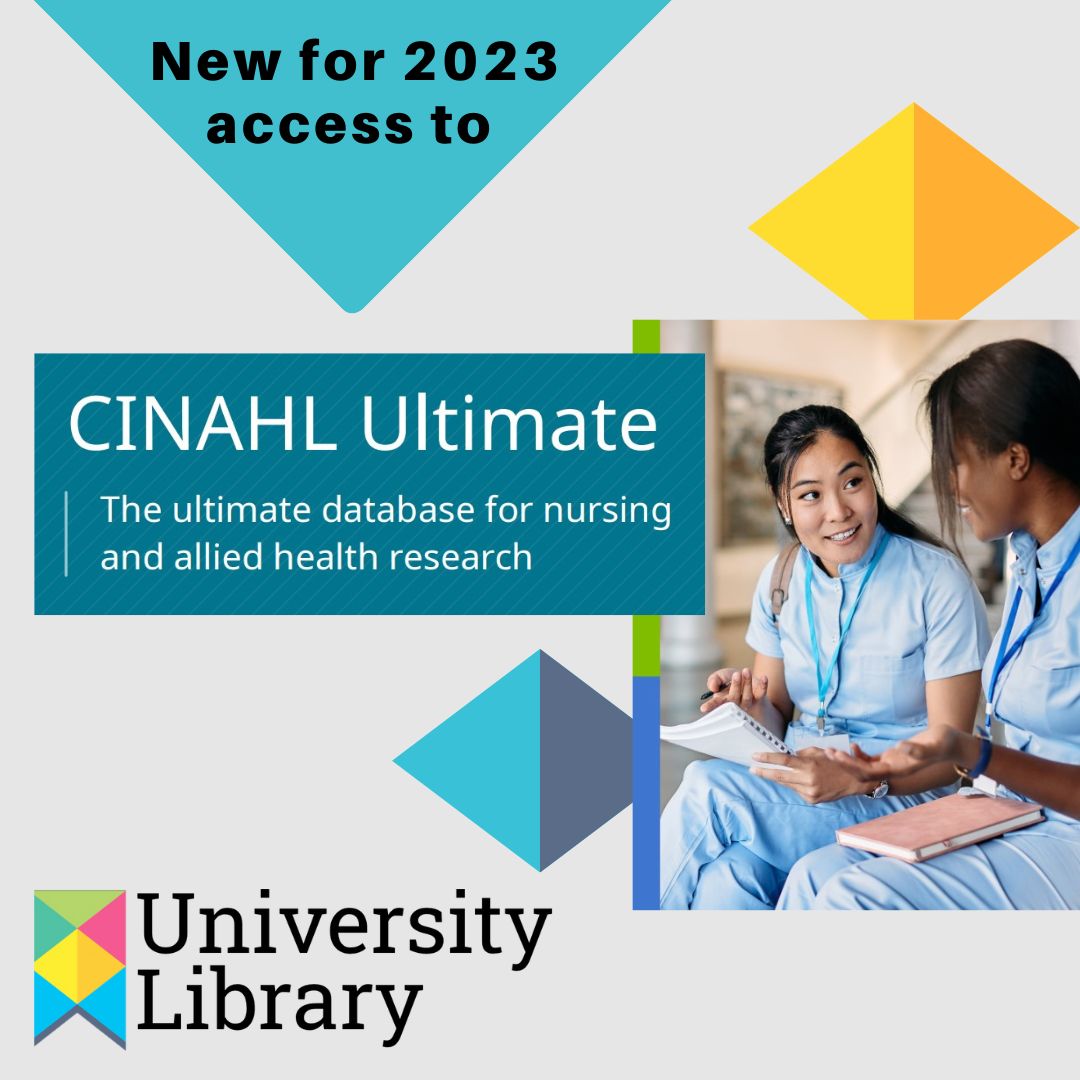 University of Wolverhampton Library now subscribes to CINAHL Ultimate, a leading resource in Nursing and Allied Health research.
CINAHL Ultimate provides fast and easy access to top journals, evidence based care sheets, quick lessons and continuing education modules.
How do I access?
Enter your search in LibrarySearch and relevant articles from the collection will be displayed.
Alternatively you can go directly via our subject pages - Health - University of Wolverhampton (wlv.ac.uk)
What subjects are covered?
The focus is on Nursing and Allied Health covering over 50 nursing specialties, subjects include
Nursing
Midwifery
Occupational Therapy
Paramedic Science
Physiotherapy
Podiatry
Public Health
Social Care
What titles?
There are over 900 full text non-OA journals alongside a growing collection of over 1000 OA titles, a few titles you may find useful include;
British Journal of Nursing
Emergency Nurse
Nursing Times
Practising Midwife
Where do I get help?
If you want any further information, need help or have some feedback please email LISLiaison@wlv.ac.uk