Libraries
The University of Wolverhampton has libraries at each of the Telford, Walsall and Wolverhampton campuses, as well as on the Queen's Hospital site at Burton.
Study Areas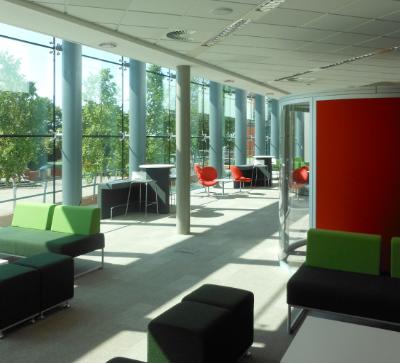 We offer a range of different study areas to allow you to study in the environment that you work best: Social areas, quiet and silent areas.
We also offer pods, group and single study rooms (which you may book here in advance or on the day, subject to availability).
You do not need to book the PCs on the open floors. Use the PC finder to check for availability.
Please respect the rights of other users to study in their chosen environment by observing the rules of each study area.
Please clear away your rubbish when you leave. There are recycling points provided on each floor.
Social learning study area
Here you can work on your own or as a group, but please keep discussions at a reasonable level. Mobile phone use is also permitted.
Social Learning is available at:
Harrison Library: Ground Floor and 3rd floor PC lab
Walsall Library: Ground floor
Telford Library: Library floor SA206 and PC room SA208
Quiet study area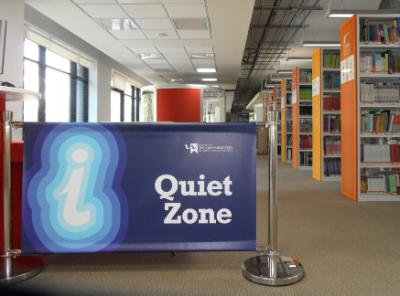 This area is for individual work, but talking quietly is permitted. For group work please use Social learning areas (see above). Mobile phones must be set to silent in this area.
Quiet Study is available at:
Harrison Library: 1st and 2nd floors
Walsall Library: Quiet study area is available on part of the 1st floor (please see notices for quiet study area).
Burton Library
Silent study area
This area is for individual work only. Please refrain from talking or making any other noise in these areas.
Mobile devices should be set to silent or off in this area. Please leave the silent area to talk or to conduct calls.
Silent Study is available at:
Harrison Library: 3rd floor
Walsall Library: Silent study area is available on part of the 1st floor (at the far end - please see notices for silent area)
Telford Library: Silent study room SA211