Exchange on Apple Macs
Exchange 2010 set up on Apple Macs using Office/Outlook 2016
MS Office 2011: Full functionality
MS Office 2016: Full functionality
Obtain Office 2016 for Mac
Staff with a Managed Mac are able to download Office 2016 via Managed Software Centre.
For personal or home use, staff obtain a copy of Office 2016 via our Office Portal.
Set up Outlook 2016 with Exchange 2010
If it is the first time it has run you'll see the option to Add Account as below: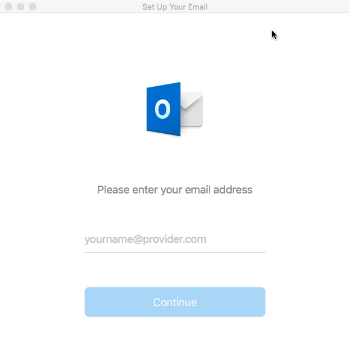 If not, select Outlook > Preferences, then Accounts.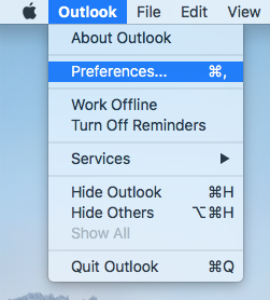 ‌‌
Enter the following details as shown in the window below:
◦ your University email address
◦ IT Account User name, i.e. in****
◦ Password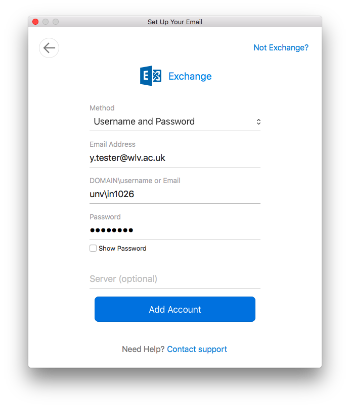 Select Add Account.
Your details should then be displayed as in the window below:‌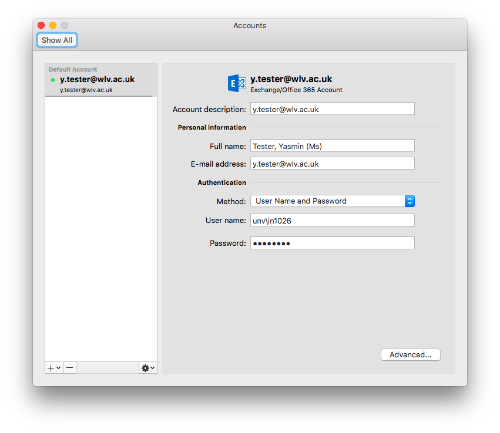 Outlook will now connect and synchronize with the Exchange server.
Close the Accounts window.
University Directory Setting
In Outlook 2016, the University Directory is automatically configured to look up entries from the Address Book.