Back
Back
Have your say - value for money
Making sure you get value for money from your student experience and tuition fees at the University of Wolverhampton is a key priority.
Come and be involved in our series of student engagement events – happening across campuses from 2 – 14 May 2019, come and say hello and have your say! Or give us your feedback here
Our Strategic Plan 2016 - 2021 sets out that we put Students First: ensuring we maximise all of our students' potential; create outstanding learning experiences informed by world-leading research and professional practice, and achieve a sector-leading University experience for all.
We were recently awarded the TEF (Teaching Excellence Framework) Silver award, part of a national scheme introduced by the Government to recognise excellence in teaching and learning.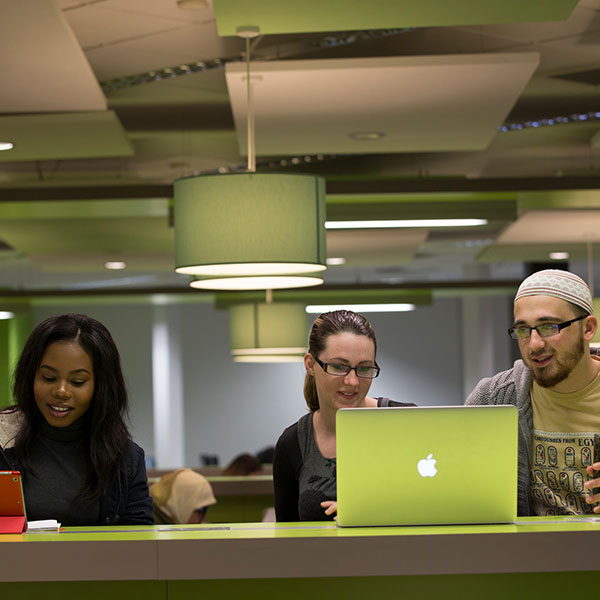 As we near the end of our five-year £250 million 'Our Vision, Your Opportunity' programme, the fruits of this most ambitious investment generation are now evident in new buildings, courses, learning and teaching, research skills and training - all for the benefit of students like you.
Value for money encapsulates the full University experience. It's about the environment you study in, the social and sports activities that are available, the support services to help you throughout your time with us, and being part of the community at the University of Wolverhampton.
It's important that we seek feedback from our students about the areas of investment you would like to see your tuition fees spent on. This is your University and you can help to shape it.
A series of upcoming student feedback projects will let you tell us your priority areas for spending. The first area we will be looking at in May 2019 is our Students' Union - the University invested £800,000 in the Students' Union in academic year 2017/18.
Find us at the dates below or you can also take part in a short survey on this subject directly here
Thursday 9 May 2019

11am – 2pm

Courtyard space outside Angad Paul Building, Telford Innovation Campus

Friday 10 May 2019

11am – 1pm

Marble reception, Wulfruna Building, City Campus

Monday 13 May 2019

11am – 2pm

Rosalind Franklin reception, City Campus

Tuesday 14 May 2019

Wednesday 15 May 2019

11am – 2pm

11am - 2pm

George Wallis Building, City Campus

Outside Harrison Learning Centre, City Campus
For more information please contact the Media Relations Office on 01902 32 2736 or 01902 518647.