Back
Back
Coronavirus Student Update: Approach to Assessment, Progression & Award: 1 April 2020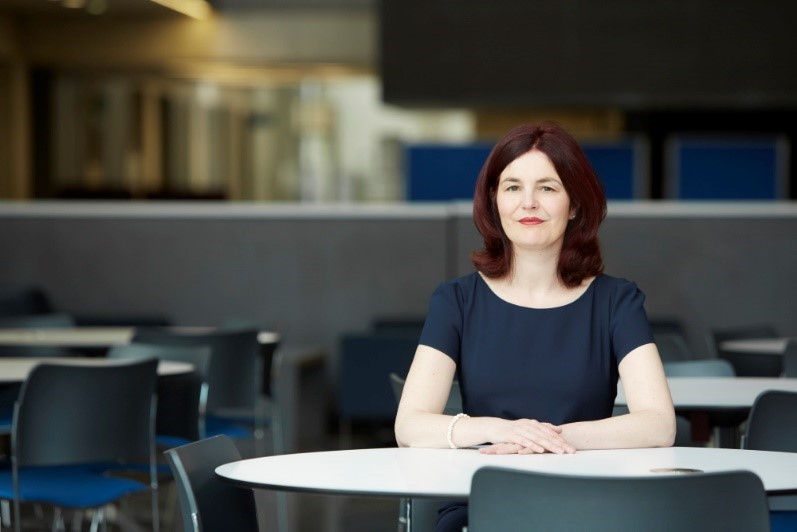 Student Update: Wednesday, 1 April 2020
Approach to Assessment, Progression and Award for the remainder of the academic year
The University has moved rapidly to transfer teaching, supervision and support online for the remainder of this academic year and is carefully working through our approach to assessment. In doing this we have been mindful of the requirement of the Office for Students that universities should make all reasonable efforts to enable students to complete their studies, for achievement to be reliably assessed and for qualifications to be awarded securely. We have consulted with the Students' Union sabbatical officers on our approach as well as the Board of Governors.
We are committed to ensuring that we provide the best learning experience that we can under the circumstances for all students and, as always, we seek to ensure that no student should be disadvantaged in their assessments by circumstances that are beyond their control. You will appreciate that the current situation is unprecedented and we are having to work through carefully how we can manage this best, programme by programme, and with equitable consideration of each individual student's circumstances.
Below is an outline of what we have done so far:
All teaching and supervision has been moved online.
We are seeking to connect with students who do not have access to the IT they need to complete assessments online in order that we can try to identify alternative solutions.
We are reviewing all modules to move assessments to an online format where this is possible and looking at how we ensure that our qualifications can be awarded securely where it is not.
We have introduced a two week extension that, should you need to take it, has already been reflected in your deadlines.
We have introduced an automatic right for students to defer any of their assessments to the July assessment period. If you wish to do so, then please log onto e:Vision and complete the Extenuating Circumstances form located under 'Assessment, Extenuating & Extensions'.
We have worked closely with professional bodies to identify where they will permit alternative assessments and where they will require deferrals.
We are moving all our revision support sessions planned for both the May, July and August assessment periods to online.
We have successfully held viva voice examinations online.
Postgraduate research students have access to Doctoral college events online.
All changes in assessment that are required are going through a robust approvals process which includes reference to our external examiners and will be signed off by the Chair of the Academic Board. We will be informing students of any changes to module assessments by the Monday 6th April at the latest. We will also be communicating with students, where the nature of the assessment means that we cannot assess online, of how we will be enabling them to progress to the next level of study or to graduate in as timely a way as possible.
Progression
Your progression to the next level of study will be determined in line with our existing regulations (i.e. students are required to have passed 80 credits). It is therefore important that you do your utmost to engage as fully as you are able to with the remainder of your teaching, learning and assessment.
For some programmes (for example, those involving performance or practice-based assessments) decisions on progression may necessarily need to be based on alternative criteria. If your programme is one of these then we will be providing further information this week.
Students are encouraged to do their utmost to engage as fully as they are able with the remainder of their semester 2 learning and assessment. Nevertheless, the disruption to their lives caused by the pandemic, combined with the move to online learning and assessment, will undoubtedly cause significant difficulties for many individuals. Therefore we will be taking a flexible and supportive approach to consideration of each student's performance across this academic year when making decisions about progression. All level 3, 4 and 5 students will have the opportunity for one-to-one advice sessions with Academic Coaches or Personal Tutors.
Annual Progress Reviews (APRs) for research students will be moving online
Classification
You will still need to submit your semester 2 assessments (unless we advise you of alternative arrangements for your programme). It is therefore important that you do your utmost to engage as fully as you are able to with the remainder of your teaching, learning and assessment.
Given the difficulties that students are facing in this assessment period, we want to discount this semester's results from the classification calculation if this results in a better outcome for the student, so that no students are disadvantaged.
The University of Wolverhampton's standard classification regulations mean that undergraduate students' classifications are based on their best 180 level 5 and level 6 credits (out of a total of 240 credits); of these at least 100 credits must be at level 6 and include an independent study/project module. This year, instead, we will calculate classifications for bachelors degrees using the best 120 credits across the two levels with no stipulation on the amount used from each level or inclusion of the independent study/project module. We envisage applying the same approach for students who are currently in their second year and so are facing disruption to modules now that would normally be included in their classification calculations next year.
For students studying on a top-up degree, we will use the best 60 credits across your year of study.
For masters we award merit if at least 120 credits (including research project/dissertation) are at 60% or above and distinction if at least 120 credits (including research project/dissertation) are at 70% or above. This year, instead, we will calculate merits and distinctions using the best 80 credits regardless of whether this includes the research project/dissertation.
For PGR students, we are accommodating requests for deadline extensions to the maximum registration period, or Leave of Absence.
For Degree Apprentices, we recognise that there may have to be some delay or variation to the End Point Assessment and we are in discussions with regulatory bodies on this.
Please note that the above has been developed in line with the Quality Assurance Agency's most recent guidance on responding to the COVID-19 pandemic. QAA is providing guidance on an on-going basis and we will make you aware of any changes that affect ourselves and other universities.
Professional Body Qualifications
Please note that for PSRB accredited programmes there may be additional requirements for a degree to be a recognised qualifying degree and your programme team will be in touch with you if this is the case. Exceptionally we may need to offer an opportunity to sit an examination for a module for PSRB requirements where this remains a requirement following discussion with the PSRB.
Further Information
I hope this information helps to reassure you but I appreciate that there is a lot to take in and the situation is fast moving. We will be communicating with students to provide further guidance specific to their programmes and levels by Monday 6th April.
In addition we will be holding some online Q&A sessions hosted by myself and the Academic Registrar. The first of these will be on Friday 3rd April at 2pm.
Best wishes
Professor Julia Clarke
Deputy Vice Chancellor (Student Experience)