Upcoming event: The Apprenticeship Show 2018 at The International Centre, Telford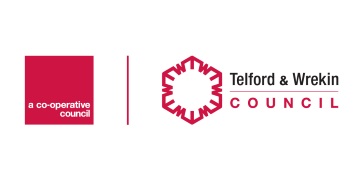 The Apprenticeship Show returns to The International Centre, Telford for the 3rd consecutive year. Following the huge success of the show in 2017 which saw over 3500 delegates and 75 exhibitors, 2018 promises to be bigger and better.
Come along to the show on Thursday 8th March, between 12 noon and 7.30pm, meet employers and training providers from across Telford, Shropshire and the wider West Midlands. Find out about the wide range of careers now available through Apprenticeships, the local companies that are offering these roles and the training providers who will support your training. Speak to people doing the jobs now, find out about career progression and even get a taste for the jobs by trying the hands on interactive activities provided by the exhibitors.
Apprenticeship News
Customer Care Tenant Liaison Apprentice, Rowenna talks about her experiences and why she chose to pursue a career in an Apprenticeship.
Property Supervisor, Andrew talks about his experiences of an Apprenticeship in Construction Management Level 5 working for Wolverhampton Homes
The Higher Level Apprenticeships (HLA) initiative has been created as part of the University's Apprenticeship Hub service – a service which aims to develop professional and technical skills and bring economic benefits to the region.

Providing a platform for industry practitioners to enhance their professional development, the initiative allows those enrolled on it to transfer their knowledge gained from the workplace into higher education qualifications.
Larissa and Harry discuss their experiences with studying and working towards a degree apprenticeship in Chartered Surveying at the University of Wolverhampton.

Shaylor Group and Taylor Shaw Roberts have worked with the University's Apprenticeship Hub to identify the ideal degree apprenticeship for their candidates.