Lord Bilston, Dennis Turner
‌‌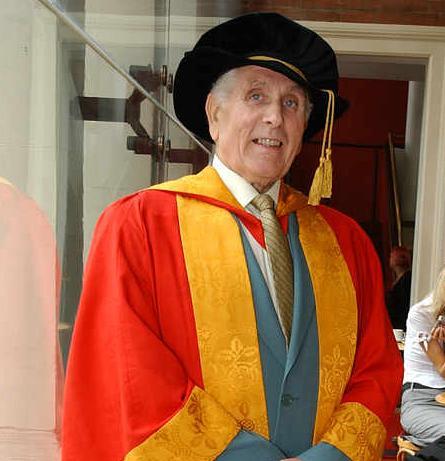 According to Labour MP Pat McFadden, Dennis Turner's successor in Parliament, "few MPs knew their constituents so well and so closely". In fact a common story to be told about him is that if you had ever walked through the centre of his beloved Bilston with him then you would quickly realise that not only did he know the name of every person who said hello to him but also the name of their dogs. This is just one explanation for why the University of Wolverhampton has decided to dedicate its new Opportunity Fund in his name. Not only did he firmly believe that you are NEVER too old to learn & was vociferous in his backing of local educational projects to help enhance the lives of his constituents but he stood side by side with them to fight for them & the lives they were trying to create.
Born and raised in Bilston, Dennis Turner grew up with a strong belief in the Black Country with a sense of social justice which epitomises the local widening participation that the University has been so fervently striving towards ever since gaining University status back in 1992. Lord Bilston reflects our belief that ANYONE has the capacity of achieving a higher educational qualification no matter what their background.
He was always trying to find out what united people as opposed to what could tear them apart and actively contributed, whether creating a petition to keep bus passes for pensioners or getting local brewery Banks's bitter stocked in the members bar in Parliament.
He believed in people and what they could achieve if just given the chance and so we honour his legacy by continuing to give our students the help & support they need to allow them to succeed in his name.
Courtesy of the Express and Star you can see his life in pictures: Dennis Turner: A life in pictures