University of Wolverhampton
‌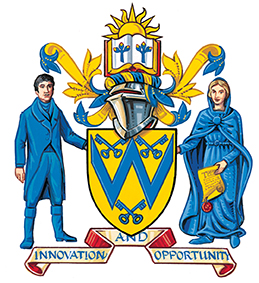 The University of Wolverhampton is a dynamic, innovative and business focused university in the centre of England. We've been providing opportunities to students for over 180 years.
Our students become part of a learning community that promotes knowledge, innovation and enterprise. Aiming to give our students the knowledge they need for the careers they want, we maintain strong links with the business world and offer undergraduate and postgraduate courses which provide the experience and practical skills that employers value - as evidenced by our high employability rates in recent Destination of Leavers from Higher Education surveys.
The University has an excellent global reputation, enjoying strong links with several overseas universities. We have over 23,000 full and part-time students, including 2,500 international students. Our International Centre has regional offices in Nigeria, China, India and Oman, and Educational Advisors in over 40 countries.
Research at the University of Wolverhampton was commended as being at its highest level in the most recent Research Excellence Framework (REF 2014), in which 14 of our Research Centres had elements rated as 'world-leading'.
Our students are champions of entrepreneurship and award winners, achieving success in competitions like BAFTA and Business Leaders of Tomorrow. We help them to achieve great things, offering 'outstanding student support' (Times Higher Education Awards 2016) and through the 'enhancement of student learning opportunities' (Quality Assurance Agency, 2015).
Wolverhampton was the first university to establish a virtual learning environment, which allows for a valuable blend of face-to-face and online teaching and has recently evolved into the Digital Campus, just one project that forms part of our £250 million Our Vision, Your Opportunity investment generation programme.
Multi-million pound investment has also resulted in state-of-the-art learning environments such as the Rosalind Franklin Science Centre and the Lord Swraj Paul Building, new home to the University of Wolverhampton Business School.
We are committed to creating opportunities for all. Across our campuses in Wolverhampton, Walsall and Telford, as well as our £100+ million construction and built environment Springfield Campus taking shape in the city, we strive to enhance the student experience and impact positively on the regional economy.