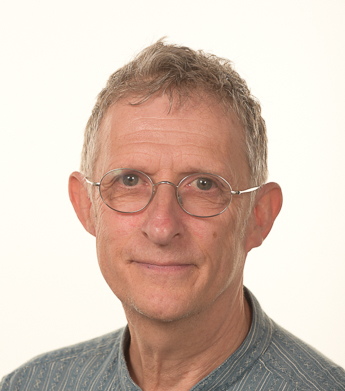 Stephen Jacobs
Senior Lecturer in Media, Religion and Culture. Course Leader for Media and Cultural Studies
Email address S.Jacobs@wlv.ac.uk
Phone number 01902 3578
Location

MC218

Faculty

Faculty of Arts

Institute

Wolverhampton School of Art

Areas of expertise

Media and religion, media and popular culture, ethnographic research, contemporary forms of Hinduism
I have been a full time member of the academic staff at Wolverhampton since 2000.
My academic background is in Indian religions. However I have developed an interest in how religious ideas are communicated and in particular the significance of new media on religious beliefs and practices. More generally I have an interest in the convergence of religion and popular culture. My research is primarily ethnographic.
British Association for the Study of Religion International Association of Cultural Studies,

Media, Communication and Cultural Studies Association.
PhD 'Hindu Identity Nationalism and Globalisation' 2000 University of Wales,

MPhil 'Modernity and Tradition in Nineteenth Century Hinduism' 1995 University of Wales,

BA Religious Studies - First Class Honours 1994 University of Wales,

MA Mass Communications - Distinction 2006 Centre for Mass Communication Research at the University of Leicester.
2015 The Art of Living Foundation: Spirituality and Wellbeing in the Global Context. Farnham: Ashgate,

2015 'Simulating the Apocalypse: Theology and Structure of the Left Behind Games' Online': Heidelberg Journal of Religion and the Internet 7, pp 85 – 106,

2014 'Inner Peace and Global Harmony: Individual Wellbeing and Global Solutions in the Art of Living'. Culture Unbound: Journal of Current Cultural Research. 6, pp.873 – 889,

2014 'Therapeutic Solutions and Discourses of Self-Empowerment: Introduction to the Special Edition of Culture Unbound'. 6, pp.725 - 729 (with Alan Apperley and Mark Jones),

2014 'Media Studies' in George Chryssides and Benjamin Zeller (eds) The Bloomsbury Companion to New Religious Movements,

2012 'The Ambivalence of Sleep in World Religions' in Andrew Green and Alex Westcombe (ends) Sleep: Multi-Professional Perspectives,

2011 'Confusing the Issue: Field Visits as a Strategy for Deconstructing Religious Boundaries'. Discourse: The Journal of the HEA Subject Centre for

Philosophy and Religious Studies (with Opinderjit Takhar),

2010 Hinduism Today. London: Continuum.
I am the chair of the Faculty Ethics Committee and member of the University Ethics Commitee.