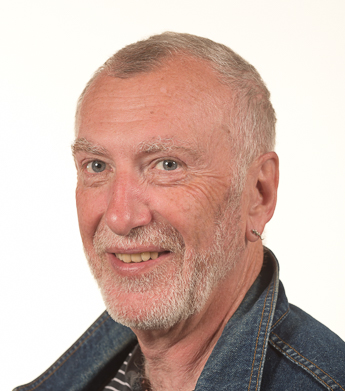 Peter Cann
Senior Lecturer in Drama
Email address Cann@wlv.ac.uk
Phone number 01902 8583
Location

WH214, Performance Hub, Walsall

Faculty

Faculty of Arts

Institute

School of Performing Arts

Areas of expertise

Playwriting
Directing
Fight Choreography
Stand up comedy
Peter Cann is a 0.5 Lecturer in Drama. The rest of the time he works as a writer and director across the performance forms of theatre, opera, television and radio internationally and in the UK. He also works as a fight choreographer and occasional actor. He is a former Artistic Director of Pentabus and is currently an associate artist with Absolute Theatre in London, O Teatro Montemuro in Portugal and Azorean company Cães do Mar.
Popular Theatre
Folk Theatre
BA Combined Honours, English and Drama (University of Exeter).
Peter has worked as a professional actor, director and playwright since 1980. He has written plays for small scale touring companies, plays for community tours to non theatre venues and large scale site specific events in Britain, Europe and Jamaica. He has written librettos for cantata and operas and screenplays for television and video. His work as a director includes 3 years as artistic director of Pentabus Theatre .
He leads workshops in all aspects of theatre and drama and lecture at FE and HE level
Work as a writer and director
Large scale/site specific and community plays
Cães Do Mar Rimance de Mateus e A Baleia. (a folk opera performed by 2 actors and a 25 piece wind band)
Birmingham Rep The Witches' Promise By Steph Dale (a community play set in the ruins of Weoley Castle) 2012
Shewsbury And Atchem Council Play The Man (a community play about the civil war set in Shrewsbury Castle)
Robber's Dog – The Balance (A large scale, multi media, promenade production with a Walsall school community including nursery children, staff and parents 2005) Writer and director
The Resurrectionists – Un-Earth (A large scale piece about the Bosnian war in and around mac) Writer and co director
Meet The Future The End (On and around Canon Hill Park lake) Writer and co director
Shared Experience - Cry To The Hunt (a multi story car park in Soho) Writer and co director
Welsh National Opera - Of Bricks And Bones (a burnt out ballroom in the middle of Birmingham's Bullring) Writer and director
Pentabus - Possession (Whitley Court) Ringing Down The Shut (St. Chad's Church and graveyard Shrewsbury) Comus II ( Ludlow Castle) Writer
TRSM O Canto da Cepa (Lamego, Portugal) Writer and Director
Community and small scale touring plays.
Cães Do Mar – Os Amores Encardidos de Padi e Balbina (2017)
Centric Theatre – The Giants On The Hill (2016) A World Beyond Man (2014)
Talking Birds Theatre - The Trade in Lunacy(2013) A Malady of Migration(2014)Disorder Contained (2017)
Birmingham Repertory Theatre - Nightbus
Pentabus Theatre Company, (including: Dancing With The Devil, All Quiet On The Western Front, , The Singing Stone, Becca's Children, A Concert party, Knock After Dark, Different Drums, Vaughan The Terrible and Secret, Black and Midnight, (with Therese Collins )
Solent People's Theatre ( The Return Of The Native, Neptune's Gift)
Theatre Foundry - Babble
InTransit, - The Sea
Teatro Regional Da Serra Do Montemuro – Portugal
Tres Molonologos duma Vida (2016) Cadois Do Ceu (2015) Memorias Partilhadas(2015)( Others include)Pertencia, Louco Na Serra, A Taberna, Eira dos Caes, Pizza!, Estrada Nacional, Enclave, Alminhas ,)
Theatre Royal Northampton Dragon's Teeth
Rattlesnake Theatre The Ballad of Rattlesnake Hannah, The Whore's Mutiny, 69 Squadron, The Quest for Tarzan, Dr Zoff's Terrible Shrinking Ray, The loves of Lilah Liberty, The Romans in Walsall
Librettos
La Boheme (Isango Ensemble, Cape Town)
Eleanor Vale. (Wedmore Operaa Company, Composer John Barber)
Consider The Lilies (La Folia. Composer John Barber. Performed at St Martin In The Fields 2010)
Stari Most (Salisbury Chamber Orchestra. Composer Richard Chew 2005)
Dee (Birmingham Conservetoire 2005. Composer Robin Grant)
Jericho Stone Absolute Theatre, 2004 – Simon Fraser and Ibo Cooper
Gate (Absolute Theatre 2002. Composer Simon Fraser
Wild Edric (composer Charles Dakin)
The End and A Dot On The Sun (Robin Grant)
Of Bricks and Bones (Welsh National Opera. Composer Andrew Peggie),
Theatre in Education
Harrogate TiE (Injury Time) Collar and TiE (The Birthday Hunter) , Walcat touring (The Creation Trilogy - Prometheus, Baldur, The Dancer On The Bridge of Heaven)
Language Alive! – The Green Children, Outlaws
Television and Video.
The Blood of Others, After The Workhouse (Central Television)
Ramravers - (RMC) Century 21 award at Birmingham Film Festival 1998
The Shampoo Set (RMC for Open University)
The Difference, I'm Not Complaining, (RMC) )
The Vawn, Shroves (Community films for Rural Media Company)
Radio
The King of Pripyat Radio 4, 2007
The Running Man A community radio play devised with communities in The Black Mountains (RMC)
Current and Future projects:
Fanzine - O Teatro Montemuro (2019),
Cartas Do Brasil, Os Ilologicos, Maria Macharda -Cães Do Mar (2018 – 2019)
The Dorchester Community Play (2020)