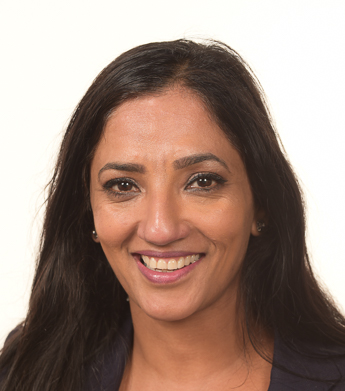 Opinderjit Takhar
Course Leader Religious Studies & Director of the Centre for Sikh and Panjabi Studies
Email address O.Takhar@wlv.ac.uk
Phone number 01902 2450
Location

MC234

Faculty

Faculty of Arts

Institute

School of Humanities

Areas of expertise

Sikh Studies
Opinderjit Kaur Takhar is an internationally recognised researcher within Sikh Studies and Director of the Centre for Sikh and Panjabi Studies at the University of Wolverhampton.
Her work on Punjabi Dalits and identity formation has been published in a number of books. She is undertaking further research into the current activities towards distinct identity amongst the Ravidassia community and the implications of the installation of Amritbani Guru Ravidass in replace of the Guru Granth Sahib in Ravidassia places of worship. Her publication on 'Sikh Identity: An exploration of Groups among Sikhs' (Ashgate 2005) is used as a key text in many Universities around the world. Takhar's research is on-going in terms of caste issues and gender dynamics amongst Punjabis, and Sikhs specifically. She is currently supervising two research projects and welcomes enquiries from prospective researchers.
Main Teaching Areas
Study of Religion
Sikhism
Buddhism
Study of Hinduism
Fieldwork in Religious Studies
South Asia: Culture, Society, Politics
Religion in Wolverhampton
MPhil/PhD Supervision - Gender Issues amongst Sikhs
MPhil/PhD Supervision - Caste and Education
Sikh Studies. Punjab Studies. Caste and gender issues amongst Sikhs. Punjabi Dalits. Ravidassias. Valmikis. UK Caste legislation. UK Sikh Survey. Sikh Manifesto. 3HO. Yogi Bhajan. Non Punjabi Sikhs. Sikh Political Activism. Operation Bluestar. Young British Sikhs. Multiculturalism and Superdiversity. Religion and Public Discourse. Sikh Philosophy.
Editorial Board member for The Journal of Understanding Sikhism, Canada
Steering Committee of Special Interest Group on Teaching Religions of South Asia. Funded by the Philosophical and Religious Studies Subject Centre
Board member of Wolverhampton Faith Regeneration Network
1995 BA Hons. University of Wales College Newport (Religious Studies and History)
1996 MA Indian Religions. Cardiff University
2001 PhD. University of Wales College Newport (Sikh Groups in Britain and Their Implications for Criteria Related to Sikh Identity)
2005 PGCE. Sheffield Hallam University. (Secondary School Religious Education)
Key Recent Publications
Forthcoming (2017) Guest Editor (with Professor Surinder Singh Jodhka and Dr Hugo Gorringe) Special Issue on Caste: Contemporary Dynamics in South Asia and Beyond. Journal of Contemporary South Asia. Routledge
Takhar, Opinderjit Kaur (2017). "British Legislation Against Caste Based Discrimination and the demand for the Sunset Clause". Contemporary South Asia. Issue 3. (Accepted for Publication)
Jaspal, Rusi and Opinderjit Kaur Takhar (2016). "Caste and Identity Processes among British Sikhs in the Midlands". Sikh Formations: Religion, Culture Theory. 1-16
"Sikhi(sm) and the Twenty-First Century Sikh Diaspora" (2014) in Lewis, Christopher and Dan Cohn-Sherbok (eds) Sensible Religion. Aldershot: Ashgate
"Sikh Sects" (2014) in Singh, Pashaura and Louis Fenech (eds) The Oxford Handbook of Sikh Studies. Oxford: Oxford University Press, pp.350-59
"Trajectories of a distinct identity among the Ravidasias in Britian" (2014) Journal of Contemporary Religion. Vol 29, No. 1, 105-120
"A view from Inside Sikhism". REToday. 2013
"We are not Sikhs or Hindus: Issues of Identity among the Valmikis and Ravidasias in Britain" in Singh, Pashaura (ed ) Sikhism in Global Context. Oxford University Press. 2012
"The transmission of tradition and self representation amongst the Valmikis, Ravidasis and Namdharis in Britain" in Jacobsen, K. and Myrvold, K. (eds) Sikhs in Europe: Migration, Identity and Representations. Aldershot: Ashgate. 2011
"Egalitarian Hermeneutics from the Bani of Guru Nanak: his attitudes towards caste and females" in Understanding Sikhism: The Research Journal. 13: 1&2. 2011
With Jacobs, Stephen "Confusing the Issue: Field Visits as a Strategy for Deconstructing Religious Boundaries' in Discourse. Subject Centre for Philosophical and Religious Studies. Vol 10 no 2. 2011
et. al (2009) Philosophy for students taking the GCSE OCR Option B module in Religious Studies: Philosophy and Ethics. Oxford: Heinemann Educational
et. al (2009) Ethics for students taking the GCSE OCR Option B module in Religious Studies: Philosophy and Ethics. Oxford: Heinemann Educational
et. al (2009) Teacher's Resource File for the GCSE OCR Option B module in Religious Studies: Philosophy and Ethics. Oxford: Heinemann Educational
Sikh Identity: An exploration of groups among Sikhs. Aldershot: Ashgate. 2005
"The Congruence of Thought between the Hymns of Guru Nanak and Ravidas" in The Sikh Review, 50:3, pp.19-25
"Review of McLeod's 'Exploring Sikhism" in Reviews in Religion and Theology, 9:1, pp.88-9
"The Learning Teacher" in REToday, 23:2, Spring 2006, p.44
"Images of Religions in Britain Today", in REToday, 24:3, Summer 2007, p.42
"Being Sikh in Britain Today" in REToday, 25:3, Summer 2008, pp.18-19
Radio Interviews
9 April 1999 - BBC Radio, London, to talk about the significance of April 1999 as commemorating the tricentenary of the Khalsa
20 January 2008 – BBC Radio, Nottingham. Representing the Nottingham Interfaith Council to talk about the Holocaust Memorial event being held in Nottingham for the first time from a multi-religious perspective
Televised Interviews
Sikh Channel - Sikhs and the Caste System. 8 July 2012, 8.30-9.30pm
Sikh Channel - Challenges facing the younger generation of British Sikhs. 14 June 2012, 8.00-9.00pm