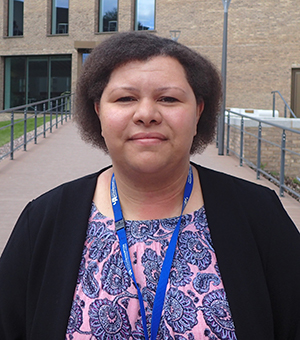 Miss Jodi Withers
Academic Skills Lecturer
Email address J.Withers@wlv.ac.uk
Phone number 01902 32 3516
Location

MC233

Faculty

Faculty of Social Sciences

Institute

School of Social, Historical and Political Studies

Areas of expertise

Student academic writing development, self-directed learning, psychological factors in learning
I taught English and study skills in FE and HE before taking up the position of Academic Skills Lecturer at the University of Wolverhampton in 2015. I teach level 3 and 4 modules across the Faculty's Foundation Year and first year undergraduate programmes, as well as delivering individual academic skills support to students across the faculty. Supporting students in realising their potential is central to my personal teaching philosophy.
Teaching interests
Academic skills
Critical thinking
Success in higher education
Student reading and writing practices
I am particularly interested in the psychology of learning, including deep, surface and strategic approaches to learning, self-regulated learning, and student motivation. I am currently collaborating with a colleague on a study exploring the process and effects of using computer software when paraphrasing.
Associate Member of the Dyslexia Guild
MSc Psychology, Coventry University. My dissertation was a cognitive neuropsychological single case study of an adult with spelling and reading difficulties
Certificate in Psychometric Testing, Assessment and Access Arrangements
PGCE in Post Compulsory Education, specialising in Adult Literacy, University of Wolverhampton
BA (Hons) English, University of Wales, Aberystwyth