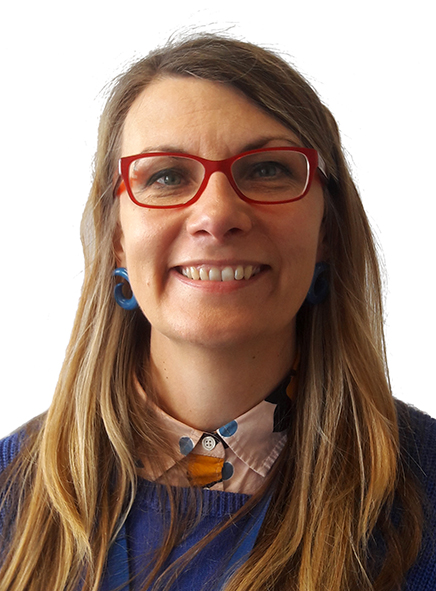 Jane Webb
Deputy Head of School, School of Art
Email address Jane.Webb@wlv.ac.uk
Phone number 01902 1952
Location

George Wallis Building, MK505b

Faculty

Faculty of Arts

Areas of expertise

Design theory, Design history, Colour, Dress and Fashion theory, Cultural Geography, Popular Culture, Folklore
Coming from a background in anthropology, I started teaching contextual studies for design subjects twenty years ago. Over the years I have worked at a number of institutions, but the majority of my career was spent working for Manchester Metropolitan University, first on the Contemporary Crafts degree at Alsager, and then in Art History and contextual studies in Manchester. I moved to the School of Art in Wolverhampton to become Head of Visual Communication in 2017. I then went on to become Deputy Head of the School. In this role, I am responsible for ten courses at undergraduate and postgraduate levels, a research cluster and organsining events taking place inside and outside the School.
As a historical ethnographer I try to reconstruct everyday actions, ideas, emotions and atmospheres using historical material objects and places as a starting point. I am currently working on a project called 'Wearing Colour' which takes garments worn by a series of different people over time and considers what their experiences were dressed in such a hue. All the examples are drawn from The Gallery of Costume, Platt Hall in Manchester. Although I am mainly a theorist, I do occasionally work in practice and have collaborated with artists and designers such as Alice Kettle and David Gates. Visual and material practice, whether as a finished piece of work or not, forms an important part of my academic method.
I am a PhD tutor and examiner, supervising and examining a range of subjects from fine art practice to graphic design.
I am a Senior HEA fellow.
I have a first class degree in Art History and Anthropology from the University of East Anglia and gained an MA with distinction from University College London in Anthropology of Art, a course now called Material Culture. I went on to do a PhD at the School of Art in Wolverhampton on the 1835-6 Select Committee on Arts and Manufactures and the relationship between radical British politics and design theory.
Forthcoming "Soft Murmurings: listening to memories in collections of dress" in Atkin, S., Slater, A. & Kealy-Morris, E. (eds.) Memories of Dress. London: Bloomsbury.
2015 "Red" in Steele, V. Bloomsbury Fashion Photographic Archive. Bloomsbury Online.
2014 "A stitch in time: historical authenticity and site-specific textiles" with Kettle, A. in Macbeth, P. and Barber, C. (eds.) Outside: activating cloth to enhance the way we live. Cambridge: Cambridge Scholars Publishing, pp. 59-80.
2013 "Triangulation: working towards a practice of collaboration" with Gates, D. and Kettle, A. in Ravetz, A., Felcey, H. and Kettle, A. (eds.) Collaboration Through Craft. Oxford: Berg, pp. 45-58.
2011 "The Essential Line: John Flaxman and Neoplatonism in early Nineteenth-century Manufactures" in Visual Rhetoric and the Eloquence of Design series ed. Prof. Leslie Atzmon. Parlour Press: Indiana, pp. 131-166.