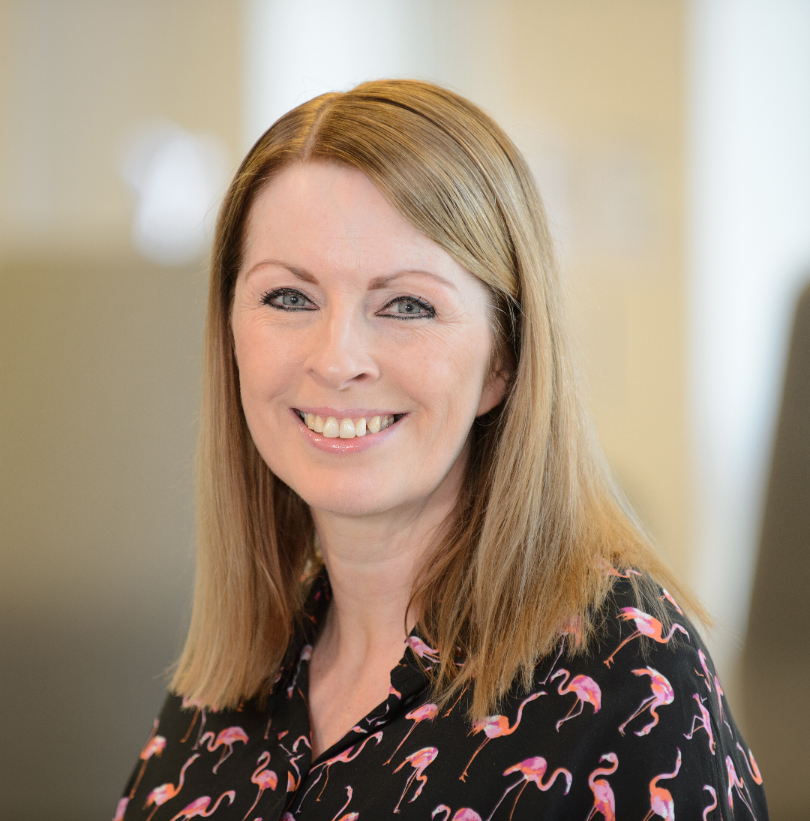 Helen Rudge
Deputy Head of School of Performing Arts
Email address H.Rudge@wlv.ac.uk
Phone number 01902 322205
Location

Performance Hub, WH214

Faculty

Faculty of Arts

Institute

School of Performing Arts

Areas of expertise

Applied Drama and particularly the use of Drama with people in prison, Voice Production, Shakespeare in Performance, Teaching Drama in schools.
Helen started as a Senior Lecturer in Drama at the university in 2005 and is now Deputy Head of the School of Performing Arts.
She trained as an actress at The Birmingham School of Speech Training and Dramatic Art for 3 years and has a Professional Acting Diploma. On leaving Drama School she worked as an actress for several years doing theatre and voice over work.
Helen has a B.A. in Theatre Studies from University of Wolverhampton and a M.A. in Drama and Theatre Education from University of Warwick.
She also has a PGCE in Secondary Drama and prior to arriving at Wolverhampton was Head of Drama in a secondary school in Birmingham for 2 years.
Helen's PhD is exploring actor training in the area of drama with people who have committed offences and those at risk of offending. It will focus particularly on the work of Geese Theatre Company and examine the skills that a performer working with drama in the criminal justice system has to have. The need for a high degree of performance skill as well as being able to cope with the psychological and emotional demands of working with offenders is certainly key. What is the process of training that performer and how does it differ from other types of actor training? Is it possible to define the elements needed for training and creating work in this area so that others could replicate them?
There will be an historical aspect to the study, examining the manner in which the work under analysis has been developed over time, and how it sits within the larger history of theatre work in prisons. Geese also works with (for instance) judges and prison officers, and this opens out into consideration of theatre's engagement with the wider criminal justice system.
Helen's undergraduate dissertation explored the working relationship between the playwright Arthur Miller and the director David Thacker. In particular the rehearsal period for the premiere of Miller's play Broken Glass and how Thacker's work in rehearsal brought about revisions in the script.
Her Masters dissertation in Drama and Theatre Education at Warwick University investigated The First Year Experience in Higher Education and in particular how the subject of Drama can improve transition period for students.
Helen is also currently involved in a research project with Black Country Touring Theatre Company, Black Country Living Museum and University of Wolverhampton focusing on a set of performances at the museum employing BA Drama graduates as interns and performers. She was part of a team presenting the paper Immersive Heritage Performance? Yam gooin daft!' Back in 10 as a case study of collaborative practice at the conference Touching Past Lives: Immersive Heritage Performance at Senate House, London in September 2018.
Member of Equity for over 25 years.
Senior Fellow of Higher Education Academy.
M.A. Drama & Theatre Education, 2007, University of Warwick

P.G.C.E. (Secondary Drama), 1998, UCE (now Birmingham City University)

B.A. (Hons) 1st Class, Theatre Studies, 1997, University of Wolverhampton

Professional Theatre Diploma, 1987-1990, The Birmingham School of Speech and Drama (now Royal Birmingham Conservatoire)

Teacher's Diploma, 1989, London Academy of Music and Dramatic Art (L.A.M.D.A)

Acting Diploma, 1986, L.A.M.D.A.
Present – Deputy Head of School of Performing Arts
2015-2018 Principal Lecturer and Head of Dance and Drama, University of Wolverhampton
2014-2015 Joint Acting Head of Drama and Musical Theatre/ Head of Drama University of Wolverhampton
2005 - 2014 Senior lecturer Drama, University of Wolverhampton
2003 - 2005 Head of Drama, Kings Norton High School, Birmingham
Actress - a variety of roles in Theatre plus voice-over work and adverts.
Teaching Responsibilities
Helen teaches on the first and third year production modules on BA Drama and BA Acting.
She supervises dissertation students who are exploring the areas of applied drama, drama with people who are in the criminal justice system and students who want to explore teaching as a career.
Non-Teaching Responsibilities
Deputy Head of School
Faculty Quality Enhancement Committee Member
Birmingham Repertory Theatre Higher Education Partners Board Member