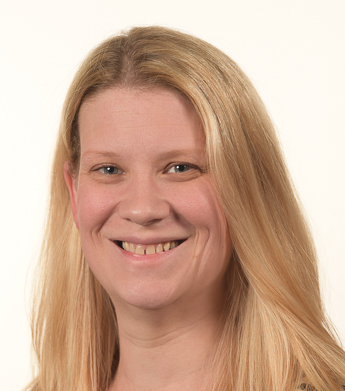 Hannah Dulson
Lecturer in Musical Theatre
Email address H.Dulson@wlv.ac.uk
Phone number 01902 2433
Location

WH Building

Faculty

Faculty of Arts

Institute

School of Performing Arts

Areas of expertise

Musical Theatre
Hannah was born and raised in the Black Country. She received an intensive dance training from a young age, in a diverse wide range of genres and techniques; Ballet, Contemporary, Commercial and Musical Theatre Jazz, Physical Theatre, Tap and Choreography. She began performing as a professional dancer in a commercial setting and has also performed and worked with local contemporary and physical theatre companies.
Hannah began her teaching career in a community dance setting, working with Dudley Performing Arts to deliver dance in a variety of educational environments in and around the Dudley Borough. Hannah worked as a freelance artist and delivered dance to a diverse range of learners, including community groups, primary, secondary and college students. Hannah's first full-time teaching position was in a further education college, where she was responsible for the dance provision in a large Performing Arts department. Whilst at the college Hannah taught on A'Level Dance and Performance Studies, BTEC National/ Extended Diploma Dance, Drama and Musical Theatre courses, as well as Level 2 Performing Arts Diploma. From 2008, Hannah worked in partnership with the University of Wolverhampton as module leader and personal tutor on the Foundation Degree in Musical Theatre.
The role of the motif in creating dance and musical theatre,
The importance of the role of the director/choreographer in new Musical Theatre.
MA Dance Theatre Practice, Liverpool Institute of Performing Arts
Certificate of Education, University of Wolverhampton
BA Hons Community Dance, Middlesex University
January 2015 - present: Lecturer in Musical Theatre, University of Wolverhampton,
April 2012 – August 2012: Performer, High Rise, Void Physical Theatre Company,
2007: Professional Dancer, Plumerella Entertainment Agency,
January 2002 – December 2014: College Lecturer, Head of Dance, Dudley College,
2002 -2004: Freelance Community Dance Artist, Dudley Performing Arts.
Teaching Responsibilities
4DR008 – Musical Theatre Practice
4DR009 – Roots of Musical Theatre
4MU015 – Performance Workshop
5DR009 – Creating Musical Theatre
5SW001 – Research, Interpretation and Analysis
6DR006 – Musical Theatre Production
Non-Teaching Responsibilities
Positive Working Environment Representative (Musical Theatre)