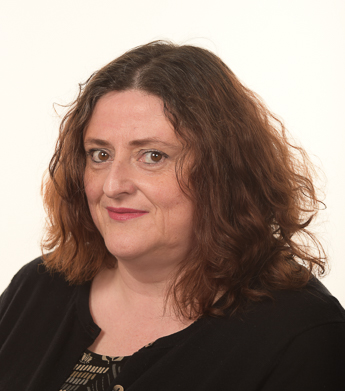 Dr Gillian Conde
Interim Head, School of Medicine & Clinical Practice
Email address G.L.Conde@wlv.ac.uk
Phone number 01902 321153
Faculty

Faculty of Science and Engineering

Institute

School of Medicine and Clinical Practice

Areas of expertise

Neuroendocrinology

Neuroscience

Endocrinology
I studied Zoology at the University of Liverpool and after developing an interest in endocrinology, I decided to pursue this at the University of Cambridge, where I completed my PhD, examining the role of noradrenaline in modulating neuroendocrine reproductive function.
Following this I worked as a Wellcome Trust supported Research Fellow at the University of Bristol from 1994, where I expanded my neuroendocrine interests to include examining the expression of cytokines within the brain in response to activation of the hypothalamo-pituitary adrenal axis. In 1997 I moved to Germany, where I was a visiting Research Fellow at the Max-Planck Institute for Psychiatry in Munich, looking at steroid mediated apoptosis in the brain.
I returned to the UK in 1999 and started working at the University of Wolverhampton as a Lecturer in Applied Physiology in early 1999. I was promoted to Senior lecturer in Applied Physiology and then to Principal Lecturer and Head of the Department of Biomedical Science & Physiology from 2014 to early 2019. I am currently the Interim Head of the School of Medicine & Clinical Practice
Academic Background:
BSc (Hons) Zoology (1990)
PhD (Cantab) Neuroscience (1995)
Neuroendocrinology
Neuroscience
Endocrinology
Almeida O.F.X, Condé G.L. Estrogens, mood and cognition. Encyclopedia of Life Sciences, Macmillan Reference Ltd, 2012.
Almeida O.F.X, Condé G.L., Crochemore C., Demeneix B.A., Fischer, D, Hassan A.H.S., Holsboer F & Michaelidis T.M. Subtle shifts in the ratio between pro- and anti-apoptotic molecules following activation of corticosteroid receptors decides neuronal fate FASEB J (2000) 14: 799-790.
Shakil T, Richardson MK, Waldron E, Condé G, Wood S, Bland Y, Reynolds G, Murray PG, Nelson PN. Generation and characterization of monoclonal antibodies to the neural crest. Hybridoma. (2001) 20: 199-203