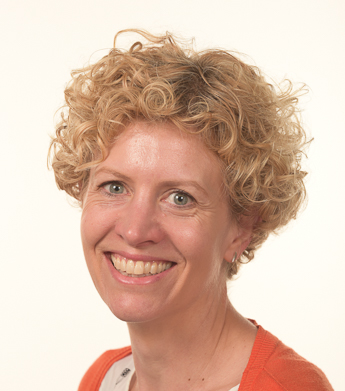 Dr Georgina Manning
Head of the Department of Biology, Chemistry and Forensic Science
Email address G.Manning@wlv.ac.uk
Phone number 01902 321842
Faculty

Faculty of Science and Engineering

Institute

School of Biology, Chemistry and Forensic Science

Areas of expertise

Food-borne pathogens: Campylobacter jejuni, C. coli.

Bacterial pathogenesis.

Molecular typing.
Georgina Manning studied BSc Biological Sciences at the University of Leicester after which she remained in Leicester to do her PhD with Professors Tim Mitchell and Peter Andrew where she worked on Streptococcus pneumoniae. After her PhD Georgina Manning worked at the Veterinary Laboratories Agency (VLA) where she spent 9 years as a senior research scientist managing a team of scientists carrying out research into the pathogenesis of Campylobacter jejuni. The research at the VLA, which was funded primarily by DEFRA and the Food Standards Agency (FSA), was focussed on distinguishing pathogenic from non-pathogenic strains of C. jejuni to identify markers of pathogenicity and to investigate control strategies to remove this major human pathogen from the food chain. Following that Georgina Manning moved to Nottingham Trent University (NTU) as a Senior Lecturer in Microbiology. Throughout the twelve and a half years at Nottingham Trent University Georgina Manning taught Microbiology to students at all levels on Biology, Biomedical Science and Forensic Science courses, whilst remaining research active. Promotion to Principal Lecturer saw Georgina Manning take on the role of Post-Graduate Courses Manager as well as Outreach coordinator for the team. Georgina Manning was then appointed Acting Head of Bioscience in August 2014, the role in which she continued until moving to University of Wolverhampton in September, 2017.
GM's research is focussed on the major human food-borne pathogens Campylobacter jejuni and C. coli and in particular on the molecular basis of pathogenesis of this organism as well as understanding how the organism has evolved to become such a pathogen and occupy a range of different niches. More recent research has been in the use of probiotics as a way of reducing Campylobacter in the food-chain.
Fellow of the higher Education Academy.
Fellow of the Royal Society of Biology.
Member of the Microbiology Society and Society for Applied Microbiology.
Noha A. Juma, Georgina Manning, Stephen J. Forsythe (2016). Desiccation survival of Acinetobacter spp. in infant formula. Food Control 68:162-166. doi:10.1016/j.foodcont.2016.03.043
Baig A, McNally A, Dunn S, Paszkiewicz KH, Corander J, Manning G. (2015) Genetic import and phenotype specific alleles associated with hyper-invasion inCampylobacter jejuni. BMC Genomics. Oct 24;16(1):852. doi: 10.1186/s12864-015-2087-y.
Morley, L., McNally, A., Paszkiewicz, K., Corander, J., Meric, G., Sheppard, S.K., Blom, J. and Manning, G. (2015). Gene loss and lineage specific restriction-modification systems associated with niche differentiation in the Campylobacter jejuni Sequence Type 403 clonal complex. Applied and Environmental Microbiology, 81 (11), pp. 3641-3647. ISSN 1098-5336
Muhammad Afzal Javed, Shaun A. Cawthraw, Abiyad Baig, Jianjun Li, Alan McNally, Neil J. Oldfield, Diane G. Newell and Georgina Manning (2012). Cj1136 Is Required for Lipooligosaccharide Biosynthesis, Hyperinvasion, and Chick Colonization by Campylobacter jejuni. Infection and Immunity 80(7):2361-2370. doi:10.1128/IAI.00151-12
Gemma Croxall, Vivienne Weston, Susan Joseph, Georgina Manning, Phil Cheetham, Alan McNally (2011).Increased Human Pathogenic Potential of Bacterial Isolates from Polymicrobial Urinary Tract Infections in Comparison to Isolates from Pure Culture Samples. J Med Microbiol. 60: 102-109
Croxall, G., Hale, J., Weston, V., Manning, G., Cheetham, P., Achtman, M., McNally, A. (2011). Molecular epidemiology of Extra-Intestinal Pathogenic E. coli isolates from a regional cohort of elderly patients highlights prevalence of ST131 strains containing increased antimicrobial resistance in both community and hospital care settings. J Antimicrob Chemother. 66:2501-8
Friis C, T.M. Wassenaar, M.A. Javed, L. Snipen, K. Lagesen, P.F. Hallin, D.G. Newell, M.Toszeghy, A. Ridley, G. Manning, D.W. Ussery (2010). Genomic Characterization of Campylobacter jejuni Strain M1. PLoS ONE 5(8): e12253. doi:10.1371/journal.pone.0012253.
Javed, M.A., A. J Grant, M.C. Bagnall, D.J. Maskell, D.G. Newell, and G. Manning (2010). Transposon mutagenesis in a hyper-invasive clinical isolate of Campylobacter jejuni reveals a number of genes with potential roles in invasion, including a putative adhesin. Microbiology 156(Pt 4):1134-43. doi:10.1099/mic.0.033399-0.
Baldwin, A., M. Loughlin, J. Caubilla-Barron, E. Kucerova, G. Manning, C. Dowson, S.J. Forsythe (2009). Multilocus sequence typing of Cronobacter sakazakii and Cronobacter malonaticus reveals stable clonal structures with clinical significance which do not correlate with biotypes. BMC Microbiology 9: 223.
Fearnley, C., G. Manning, M.C. Bagnall, M. Afzal Javed, T. M. Wassenaar and Diane G. Newell (2008). The Identification of Hyperinvasive Campylobacter jejuni Strains in Poultry and Human Clinical Sources. Journal of Medical Microbiology 57(Pt 5):570-80. doi:10.1099/jmm.0.47803-0
Barnes, I.H.A, M.C. Bagnall, D.D Browning, S.A. Thompson, G. Manning, D.G. Newell (2007). gamma-Glutamyl transpeptidase has a role in the persistent colonization of the avian gut by Campylobacter jejuni. Microbial Pathogenesis 43(5-6):198-207
McNally, A., La Ragione, R. M., Manning, G., and Newell, D. G. (2007). An aflagellate mutant biotype 1a Yersinia enterocolitica displays reduced invasion of epithelial cells, colonisation of intestinal tissue, persistence in macrophages, and modulation of cytokine secretion in vitro. Microbiology. 153: 1339-1349.
N.D. McCarthy, F.M. Colles, K.E. Dingle, M.C. Bagnall, G. Manning, M.C.J. Maiden, D. Falush (2007). Host-associated Genetic Import in Campylobacter jejuni. Emerging Infectious Diseases 13(2):267-272.
McNally, A., Dalton, T., La Ragione, R. M., Manning, G., and Newell, D. G. (2006). Yersinia enterocolitica isolates from humans and animals are adherent, invasive, and persist in macrophages in vitro regardless of biotype, but differ in modulation of cytokine secretion and tissue tropism. Journal of Medical Microbiology. 55: 1725 – 1734.
Ahmed, I. H., D.W. Ussery, G. Manning and D. G. Newell (2005). Comparative Genomics in Campylobacter jejuni: An Insight into the Mechanisms of Genomic Diversity. Journal of Genome Science and Technology 2005, 3, 1–7.
AbuOun M., G Manning, S A Cawthraw, A Ridley, I H Ahmed, T M Wassenaar, D G Newell (2005). Cytolethal distending toxin (CDT)-negative Campylobacter jejuni strains and anti-CDT neutralising antibodies induced during human infection but not chicken colonisation. Infection and Immunity 73(5):3053-3062.
McNally, A., Cheasty, T., Fearnley, C., Dalziel, R. W., Paiba, G., Manning, G., and Newell, D. G. (2004). Comparison of the biotypes of Yersinia enterocolitica isolated from pigs, cattle and sheep at slaughter and from humans with yersiniosis in Great Britain during 1999-2000. Letters in Applied Microbiology. 39(1):103-108.
Gaynor E C*., S A Cawthraw*, G Manning*, J K MacKichan, S Falkow, D G Newell (2004). The genome-sequenced variant of Campylobacter jejuni NCTC11168 and the original clonal clinical isolate differ markedly in colonisation, gene expression, and virulence-associated phenotypes. Journal of Bacteriology 186(2):503-517. (*joint first authors)
Manning G., C G Dowson, M C Bagnall, I H Ahmed, M West, D G Newell (2003). Multilocus sequence typing for comparison of veterinary and human isolates of Campylobacter jejuni. Applied and Environmental Microbiology 69 (11): 6370-6379.
Ahmed I H., G. Manning, T M Wassenaar, D G Newell (2002). Identification of genetic differences between Campylobacter jejuni strains. Microbiology 148: 1203-1212.
Manning G., B Duim, T Wassenaar, J A Wagenaar, A Ridley, D G Newell (2001). Evidence for a genetically stable strain of Campylobacter jejuni. Applied and Environmental Microbiology 67 (3): 1185-1189.