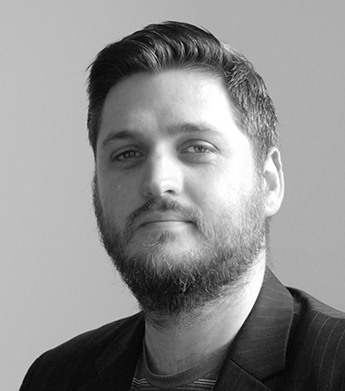 Dr George Gosling
Senior Lecturer in History
Email address gcgosling@wlv.ac.uk
Phone number 01902 32 3498
Location

Room MH124, Mary Seacole Building

Faculty

Faculty of Social Sciences

Institute

School of Social, Historical and Political Studies

Areas of expertise

modern British history; charity; health and welfare
George Campbell Gosling is a social, cultural and political historian of modern Britain. His work primarily uses the themes of medicine, charity and welfare to explore wider questions of gender, citizenship and consumerism.

He joined the University of Wolverhampton in 2017, having previously held teaching and research posts at City, University of London, Warwick University, King's College London, Oxford Brookes University and the University of Liverpool.

His most recent book, 'Payment and Philanthropy in British Healthcare, 1918-48', was published by Manchester University Press in 2017. It explores the complex meanings of payment in the pre-NHS hospital, arguing that when patient payments became commonplace after the First World War they found a surprisingly traditional accommodation with long-established class-bound principles of philanthropy.

You'll find him online on twitter and at his own his own Musings site, where his regular blog includes a popular series of 'advice to students' study skills posts.
• Social history of medicine
• History of charity and civil society
• Histories and theories of money
• History of social policy
• Charity shops
Social History Society - member and former Communications Officer
Voluntary Action History Society - member and former trustee
Society for the Social History of Medicine - member
Voluntary Sector Studies Network - member
Economic History Society - member
Higher Education Academy - fellow
Fellow of the Higher Education Academy (2018)
PhD in Modern British History, Oxford Brookes University (2011)
MA in the History of Medicine, Oxford Brookes University (2007)
BA in History and Social Policy, Bangor University (2006)
Teaching
Dr Gosling is module leader for the following undergraduate and MA modules:
5HS007 Preserving the Past: Heritage, History and Identity
7HS007 Citizenship and the Welfare State
4PO005 Campaigning and Citizenship: Women in Britain and Empire, 1790s to 1970s (on sabbatical 2019/20)
6HS015 Charity and Campaigning in Modern Britain and Empire (on sabbatical 2019/20)
He is also often a member of the teaching team for the following undergraduate and MA modules:
4HS001 The Pursuit of History
4HS003 The Making of Modern Britain, c.1700-1819
4SA007 The Development of the Welfare State, 1945-2010
5HS006 The Social History of Victorian Britain
6HS004 Independent Study in History
7HS003 Dissertation (MA in Twentieth-Century Britain)
7HS006 Research Methods (MA in Twentieth-Century Britain)
7WR015 Total War: The British Experience, 1914-1918
Doctoral Supervision
Dr Gosling welcomes expressions of interest in the social, cultural and political history of modern Britain, especially topics relating to the history of charity and/or healthcare. He is currently a member of the supervision team for:
Greig Campbell (PhD on the 1970s closure of Bilston steelworks)
Deborah Richardson (Professional Doctorate in Public Health)
External Academic Roles
Dr Gosling is on the advisory panel for a number of heritage projects, including: