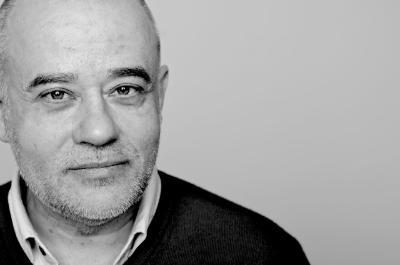 Dariusz Galasinski
Professor of Discourse and Cultural Studies
Email address D.Galasinski@wlv.ac.uk
Phone number 01902 3489
Location

MC220

Faculty

Faculty of Arts

Institute

Wolverhampton School of Art

Areas of expertise

Discourse analysis, Linguistics
I am a linguist (discourse analysis) currently interested in discursively constructed experience of mental illness, suicide attempts, and organ donation.
Blog: http://dariuszgalasinski.com/blog/
Twitter: @d_galasinski
DSc (habilitacja; psychology) - 2013,
State Professorship, Poland (humanities) - 2007,
DSc (habilitacja; linguistics) - 2000,
PhD (linguistics) - 1990,
MA (Polish philology) - 1988.
Books:
Dilemmas of Suicide. Forthcoming. Bloomsbury (under contract).
Fathers, Fatherhood and Mental Illness. A Discourse Analysis of Rejection. Basingstoke, Palgrave, 2013.
Men's discourses of depression, Basingstoke: Palgrave, 2008.
The Language of Belonging. Basingstoke: Basingstoke: Palgrave, 2005 (co-author: U.H.Meinhof)
Men and the Language of Emotions. Basingstoke: Palgrave, 2004.
Cultural Studies and Discourse Analysis. A Dialogue on Language and Identity. London: Sage, 2001. (co-author Chris Barker). Korean translation: Seoul, CommunicationBooks, Inc, 2009.
The Language of Deception. A Discourse Analytic Study. Thousand Oaks: Sage, 2000.
Chwalenie się jako perswazyjny akt mowy ('Boasting as a Persuasive Speech Act'), Kraków: IJP PAN, 1992.
Recent Articles:
Continuing bonds from a discourse analytic perspective. Polish Psychological Bulletin, 46(4), 2015, 587-593. (co-authors: J.Ziółkowska & N. Bajkowska).
Experience of suicidal thoughts. A discourse analytic study. Comunication & Medicine, 10(2), 2013, 117-127. (co-author J. Ziolkowska).
Managing information. Misrepresentation in the patient's notes, Qualitative Inquiry , 19(8), 2013, 589-99 (co-author: J. Ziółkowska).
'Keeping her whole': Bereaved families' accounts of declining a request for organ donation. Cambridge Quarterly of Healthcare Ethics, 22(1), 55-63, 2013 (co-author M. Sque).
Interacting with a questionnaire. Respondents' constructions of questionnaire completion. Quality and Quantity, 47, 3509-3520, 2013. (co-author O.Kozlowska)
Psychiatrists' accounts of insight. Qualitative Health Research, 22(11), 1460-7, 2012 (co-author K. Opalinski).
Psychiatrists' accounts of clinical significance in depression. Polish Psychological Bulletin, 43(2), 101-11, 2012.
The patient's world: discourse analysis and ethnography. Critical Discourse Studies, 8(4), 2011, 253-265.
Questionnaires and lived experience. Strategies of coping with the quantitative frame. Qualitative Inquiry, 16(4), 271-284, 2010 (co-author O. Kozlowska).
A linguist's insight into insight, Social Theory & Health, 8(1), 66–82, 2010.
Constructions of the self in interaction with the Beck Depression Inventory, Health, 12(4), 515 –533, 2008.
Identity ambivalence and embodiment in women's accounts of the gynaecological examination. Health, 11, 455-474, 2007 (co-author J. Ziółkowska).
Gender and the gynaecological examination: Women's identities in doctors' narratives. Qualitative Health Research, 17(4), 2007, 477-488. (co-author J.Ziółkowska).
PhD Students
I welcome PhD students interested in researching issues of representations of trauma, mental illness, suicide and loneliness, particularly focusing on men and masculinity and adopting a discourse analytic methodology.
Current students researching:
representations of suicide in film
ethics, media institutions and journalism
Previous students' research:
"An evaluation of the interaction between corporate positioning material, company culture and business strategy"
"Through the heart to the head. An examination of employee television"