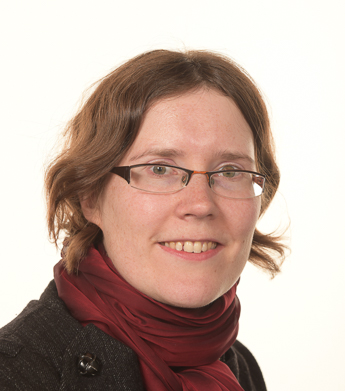 Daisy Black
Lecturer in English
Email address D.Black3@wlv.ac.uk
Phone number 01902 2898
Location

MX103

Faculty

Faculty of Arts

Institute

School of Humanities

Areas of expertise

Medieval and renaissance drama, gender and queer theory, time theory, constructions of the medieval 'other', medieval romance, fabliaux, bawdiness
I specialise in medieval religious drama, with a particular interest in time and gender. Recent works include articles on the hortus conclusus in Cornish religious drama and on the nails used to crucify Christ in the York 'Crucifixion' pageant and domestic arguments between Mary and Joseph in the N-Town plays.
My other research interests include periodization and memory; medieval depictions of Jews and Saracens; narratives of cannibalism and their relation to the Eucharist; medievalism in modern board game culture; examining dramatic performance as a means of reassessing lay theologies during the early Reformation and the performance and adaptation of medieval plays for modern audiences.
I also work as a theatre director and storyteller, and write short stories and plays.
I welcome research proposals in the areas of medieval and renaissance drama; gender and queer theory; constructions of the medieval 'other'; medieval romance; fabliaux, bawdiness and comic narrative; time theory; medievalism in popular culture; Chaucer; Shakespeare and writing for performance.
I am currently working on my first monograph, 'Play Time: Temporality, Gender and Conflict in Medieval Religious Drama'. I am also writing a chapter on women's performance in medieval and early modern Europe, and am co-editing essay collections on medieval gender and emotion and on Shakespeare and the traditions of early theatre. Other forthcoming research projects include a project on food in medieval drama, beginning with an article on cannibalism and cookery in the Croxton 'Play of the Sacrament'.
Creative projects include a storytelling performance of the Bayeux Tapestry and a collection of modern mystery plays.
Gender and Medieval Studies (GMS) Steering Committee (2016 – present, web officer)
SMFS: Society for Medieval Feminist Studies (2014-present, member)
Early English Drama and Performance Network (2013-present, member)
Andrew Marvell Centre, University of Hull (2014-2016, member)
MANCASS: Manchester Centre for Anglo-Saxon Studies (2013-present, member)
English Folk Dance and Song Society (EFDSS) (2014-present, member)
PhD in English and American Studies, University of Manchester (2015) Title: 'Mind the Gap: Time, Gender and Conflict in the Late Medieval Mystery Plays'
MA Medieval and Middle English Studies, University of Manchester (2008)
BA Hons English Literature (2.1), University of Cambridge (2006)
Academic Publications
Black, Daisy, 'The Time of the Tree: Returning to Eden after the Fall in the Cornish Creation of the World', Medieval Feminist Forum, 50.1 (2014), 61-89.
Black, Daisy, 'A Man Out of Time: Joseph, Time and Space in the Marian Plays of the N-Town Manuscript', in Gender, Time and Memory, ed. by Liz Herbert McAvoy, Liz Cox and Roberta Magnani (D. S. Brewer, May 2015), pp. 147-162.
Black, Daisy, ''Nayles Large and Lang': Masculine Identity and the Anachronic Object in the York Crucifixion Play', Medieval Feminist Forum, 50.2 (2015), 85-104.
Black, Daisy, 'Late Medieval: Excluding Chaucer (Drama Section)', The Year's Work in English Studies, 94.2 (2016), 68-73.
Black, Daisy, 'Dressing the Pleasure Garden: Creation, Recreation and Varieties of Pleasure in the two texts of the Norwich Grocers' Play', in The Medieval and Early Modern Garden in Britain: Enclosure and Transformation, 1200-1750, ed. by Patricia Skinner and Theresa Tyers (Routledge, date TBC).
Creative Publications and Plays
Article: 'Passion for Dance' in Magnet Magazine, issue 112 (Spring 2017) (Commission).
Play: The Alchemist's Daughter (Performed at the Royal College of Physicians, 10th March 2016).
Play: Bayeux Tapestry: The Stitches Speak (Performed at the 50th International Congress on Medieval Studies, Kalamazoo, MI, 2015).
Story: 'Shifting Sands', in Hauntings, ed. by Hannah Kate (Manchester: Hic Dragones, 2014), pp. 319-338.
Story: 'The Carrier', in Impossible Spaces, ed. by Hannah Kate (Manchester: Hic Dragones, 2013), pp. 11-22.
Story: 'A Study of a Life in Six Umbrellas', Uroborus Journal (2012), 22-24.
Poem: 'On a Painting by Degas', in Mays 14, ed. by Don Paterson and Jeanette Winterson (2006).
My previous position was as a Lecturer in English Literature at the University of Hull, where I taught:
Introduction to English Poetry (BA)
Introduction to Medieval Literature (BA)
Introduction to Renaissance Literature (BA)
Research Skills I and II (MA)
Shakespearean Transformations (BA)
Playing God: Late Medieval Drama from Page to Stage (BA).
I also work as a freelance theatre director, academic arts advisor, writer and storyteller.
I have produced several medieval mystery plays in Manchester and Sheffield, and over the last few years have been commissioned by Manchester Cathedral to produce a series of historical monologues. The monologue based on Dr John Dee's daughter, Katharine, was recently performed alongside an exhibition on Dee at the Royal College of Physicians in London.
As a teller of medieval stories, I am currently performing 'Broken Shells', a storytelling project weaving narratives from Chaucer's 'Man of Law's Tale', the Albina myth and the poetry of Sappho together with folk music in order to raise funds and awareness for refugees at Calais and Lesbos. I am also working on a new one-woman show, 'The Bayeux Tapestry: The Full Yarn'.
I run medieval drama and Shakespeare workshops at national folk and storytelling festivals.
I am happy to advise any students interested in using their English degree in the creative arts and arts management.