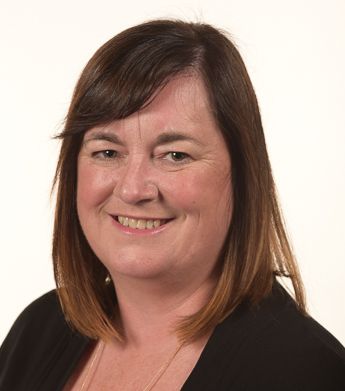 Anne-Marie Beaumont
Senior Lecturer and Course Leader in Music
Email address A.Beaumont@wlv.ac.uk
Phone number 01902 2899
Location

Walsall

Faculty

Faculty of Arts

Institute

School of Performing Arts

Areas of expertise

Music
Anne-Marie Beaumont is the Course Leader for the BA (Hons) Music for Education and Community Practice. She has over 20 years of teaching experience in H.E., and, in recognition of this, has been awarded a Senior Fellowship of the Higher Education Authority. She has presented her research on pedagogy in Irish music, early music and poetry, and seventeenth-century liturgical composition at international conferences in Europe, South-East Asia and the US.
With a lifelong passion for Early Music and Traditional Irish music, fostered by Prof. Mícheál O'Súilleabháin and Mel Mercier in UCC, she has conducted choirs, chamber ensembles and is the current musical director of the Hub Ceílí Band. As a practitioner/conductor Anne-Marie has performed in Ireland, the UK, the US and with her student chamber choir, Réaltanna, was invited to perform at the "Twin Towers" of KLCC in Malaysia in 2006.
As a composer for the stage, in collaboration with the playwright Peter Cann, Anne-Marie has been commissioned to write original soundscapes for productions including The Happy Prince (2016), Frankenstein by Nick Dear (2016), Play the Man (2015), andThe Black Country Mystery Plays (2011).
Anne-Marie is an active researcher and is currently engaged in "The Lichfield Part-Books' Auralisation Project" which launched at Lichfield Cathedral in July 2017. With research partner Dr Aglaia Foteinou, this interdisciplinary project will bring to light some of the forgotten music of the seventeenth-century and the post-Restoration period.
Choral Practice and Seventeenth-Century Cathedral Music
Fourteenth-Century English Liturgical Music
Traditional Irish Music and Pedagogy
Critical Musicology
Senior Fellow of the Higher Education Authority
Senior Fellowship Higher Education Authority 2016
PGCE (H.E.) University of Wolverhampton, University of Wolverhampton, Wulfruna Street, Wolverhampton. WV1 1LY. 2006-2007
MA Medieval Studies (2.1) University College Cork, Western Road, Cork, Ireland. 1995-1997
BA in English and Music (2.1) University College Cork, Western Road, Cork, Ireland 1992 – 1995
Recent Conference Papers include:
(2017) "Back to the Future: Auralization and its Application for Musical Analysis" with Dr Aglaia Foteinou at the RMA Music, Media and Technologies Study day at Durham University
(2016) "Lichfield's Musical Heritage: Salvaging Birchensha's Te Deum and his reputation from literary obscurity." British Comparative Literature Association XIVth International Conference, University of Wolverhampton
(2006) "Réaltanna Related Research: Crossing Trans-cultural and linguistic boundaries through Musical Performance", International Society for Music Education Conference, Kuala Lumpur
Practice-Led Research includes:
(2005) Realtanna Chamber Choir (as Musical Director) at The Custard Factory as part of Birmingham Arts Fest
(2006)Realtanna Chamber Choir (as Musical Director) at Digbeth Street Baptist Church, St Albans
(2006) Performances with Realtanna (as Musical Director) at ISME conference, including performances at the Malaysian Institute of Art and K.L.C.C. Convention Centre, Kuala Lumpur, Malaysia
(2006) Realtanna Chamber Choir (as Musical Director) at Birmingham Conservatoire as part of Birmingham Arts Fest
(2007) Realtanna Chamber Choir (as Musical Director) at The Birmingham Museum and Art Gallery as part of Birmingham Arts Fest
(2010) "The Mad Day" with English Touring Opera, Grand Theatre, Wolverhampton
(2012) "The Mysteries" with Peter Cann and students from University of Wolverhampton Drama Department, The Black Country Living Museum
(2013)"Turtle Song" (as outreach coordinator for UOW) with English Touring Opera, Grand Theatre, Wolverhampton
(2013) "The Mysteries" (as Composer and Musical Director) with Peter Cann and students from University of Wolverhampton Drama Department, The Performance Hub
(2015) "Play the Man" (as Musical Director, Composer Musical Director and Harp Soloist) with Peter Cann and students from University of Wolverhampton Drama Department, The Performance Hub
(2016) Composition and recording of "Frankenstein" for a production of Nick Dear's Frankenstein. Recording produced by IconX (Andrew Lowe)
(2016) "The Happy Prince" with Peter Cann and students from University of Wolverhampton Drama Department, The Performance Hub
(2016) The Hub Ceílí Band at The Performance Hub, University of Wolverhampton
(2017)The Hub Ceílí Band with Cardinal Griffin Catholic College "Clan na Gael" at The Performance Hub, University of Wolverhampton. (as Workshop Leader and Musical Director)
Refereed Publication:
(2009) "Et pour la joie que j'avoie ce rondelet fis: The Emotional Use of Song in Chaucer's Book of the Duchess." In Borderline Areas in Fourteenth and Fifeenth-Century Music. Eds. Karl Kügle and Lorenz Welker. Maddison, Wisconsin: American Institute of Musicology, pp. 221-232)
Course Leader (Music) - University of Wolverhampton
Senior Lecturer (Music) – University of Wolverhampton
Visiting Lecturer (Music) - University College Cork to 2001
Tutor (English Department) – University College Cork to 2001
Current Responsibilities
Course Leader for BMus Music, and BMus Music & Popular Music Joint Honours Degrees
Responsible for managing course teams, including academic staff, visiting lecturers and instrumental tutors
Module Leader for Contextual Studies
Module Leader for Professional Values and Practice
Module Leader for Musicianship Skills
Module Leader for Performance Workshop
Module Leader for The Music Educator
Module Team Member for Materials of Music
Module Team Member for Writing About Music
Module Team Member for Music and the Moving Image
Module Leader for Professional Practice
Conductor and Musical Director – The Hub Ceílí Band
Non-Teaching Responsibilities
UCU and Negotiating Committee Rep for Faculty of Arts
UK Collaborative Links Representative
Link Tutor for FD and BA degrees at the Academy of Music and Sound, Birmingham, Exeter, Swindon, Southampton, Gateshead, Edinburgh and Glasgow
Department Admissions Tutor
Previous experience as Learning and Teaching Representative
Link tutor with English Touring Opera