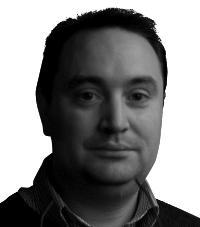 Dr Aidan Byrne
Course Leader, BA (Hons) English
Email address A.Byrne2@wlv.ac.uk
Phone number 01902 3430
Location

MX Building, MX103

Faculty

Faculty of Arts

Institute

School of Humanities

Areas of expertise

Literature, Welsh literature, interwar literature, working-class literature, political fictions, popular fiction, popular culture
I studied at Bangor University (BA, MA) and Wolverhampton University (PhD, PGCE). Previously divided between English and Cultural Studies, I'm now the course leader for the BA (Hons) in English. I teach the first-year drama module, Making a Scene, Shakespeare and the English Renaissance and 'We Are Many': Literature and Protest in the second year, and Positions in the third year. I also share the department's Twitter account, @wlv_english as well as @awwetweets, the Association for Welsh Writing in English's account.
I've recently supervised undergraduate dissertations on literary pirates, Welsh literature, working-class fiction and Shakespeare's problem plays. I currently supervise 4 PhD students researching urban gothic romance, fan fiction, Zelda Fitzgerald's writing and paintings, and Black Country psychogeographies. I welcome inquiries from potential PhD students related to my research interests.
I am an amateur photographer, a fencer, referee and team manager, as well as serving on the committees of Shropshire Fencing and West Midlands fencing. I'm also a keen cyclist: you may spot me squeezed gracelessly into Lycra atop my Moulton on most days.
I am a co-founder of the Wolverhampton Literature Festival, and a contributor to the Birmingham Literature Festival. I am currently the external examiner for English and Combined Studies at the Open University centre in Newham, London. I am also the Secretary of the Association for Welsh Writing in English / Cymdeithas Llên Saesneg Cymru.
My 2008 PhD was on masculinity and extreme politics in Welsh interwar fiction, and I have published journal articles on Welsh literature, music in contemporary fiction, Doctor Who, Star Trek and Foucault (forthcoming), Welsh-language travel writing, Welsh post-industrial fictions and the relationship between erotic fan fiction and neoliberalism (forthcoming). I am currently working on Welsh and Irish modernisms and a major project on politicians' creative writing.
I have peer-reviewed for a number of journals and publishers including the International Journal of Welsh Writing in English, Almanac, Comparative Critical Studies and Routledge. I have recently examined 4 PhDs (Swansea, Aberystwyth, Cardiff, Wolverhampton) and an M.Phil (Edge Hill).
Fellow of the HEA
Member of the English Association
Secretary, Association for Welsh Writing in English
BA Hons English (First Class) Coleg Prifysgol Gogledd Cymru / University College of North Wales, Bangor - 1996
MA Welsh Writing in English, Prifysgol Cymru Bangor / University of Wales Bangor - 1998
PhD 'Constructions of masculinity in four 1930s Welsh novels in English: Lewis Jones's Cwmardy and We Live, Richard Llewellyn's How Green Was My Valley and Gwyn Thomas's Sorrow For Thy Sons', University of Wolverhampton – 2007
PGC in Further and Higher Education, University of Wolverhampton – 2008
Thelwall, M., Byrne, A. & Goody, M. (2007). Which types of news story attract bloggers? Information Research 12(4)
Byrne, Aidan. '"The Male Shoutings of Men": Masculinity and Fascist Epistemology in How Green Was My Valley' in International Journal of Welsh Writing in English Vol. 1 No. 1 (2013)
Byrne, Aidan. '"He Will Bid Me Cross The Border": George Borrow's Wild Wales, O. M. Edwards's Cartrefi Cymru and the imagined nation'. Studies in Travel Writing Vol. 18 No. 2 (2014) 148-159. 10.1080/13645145.2014.900930
Byrne, Aidan and Nicola Allen, 'Masculinity and Jazz in Jackie Kay's Trumpet, Jim Crace's All That Follows and Alan Plater's The Beiderbecke Trilogy' in Write in Tune: Contemporary Music in Fiction ed. Erich Hertz and Jeffrey Roessner. London and New York: Bloomsbury, 2014. 85-98. WIRE: http://hdl.handle.net/2436/604603
Sheppard, Lisa and Aidan Byrne, 'A Critical Minefield: the Haunting of the Welsh Working Class Novel' in A History of British Working Class Literature eds. John Goodridge and Bridget Keenan. Cambridge: Cambridge University Press, 2017. 367-384. DOI: https://doi.org/10.1017/9781108105392.026
Forthcoming:
Byrne, Aidan and Mark Jones, 'Worlds turned back to front: the politics of the mirror universe in Doctor Who and Star Trek' in Journal of Popular Television 6.2 (Spring/Summer 2018) n.p. as yet
Byrne, Aidan and Sam Fleming, 'Erotic Economies: Erotica Fan Fiction and Neoliberalism' in Journal of Popular Culture special issue on neoliberalism (2018)
Mangan, Anita and Aidan Byrne. 'Silencing alternative organisations? A discursive analysis of media reporting on the Co-operative Bank' in Organisation (2018)