Linguistics is the study of how language works and how it is used. Studying Linguistics will give you a thorough understanding of the mechanisms and applications of language.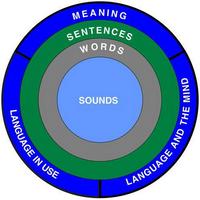 Linguistics can be studied with one of the following:
Meet the Team
The team is committed to high-quality teaching, which puts the interests of the students first, as well as the development of research and publishing activities. To learn about the research undertaken by the staff, please click on their names.
Linguistics Quiz
Why not have a go at the University of Wolverhampton Linguistics / Language Quiz? You may not know all the answers, but you can try to guess the ones you don't know.