Evening Language Classes Italian Post-Beginner at the University of Wolverhampton In Stafford
When?

04 February 2019 - 03 June 2019 , 18:00 - 20:00

Where?

The University of Wolverhampton in Stafford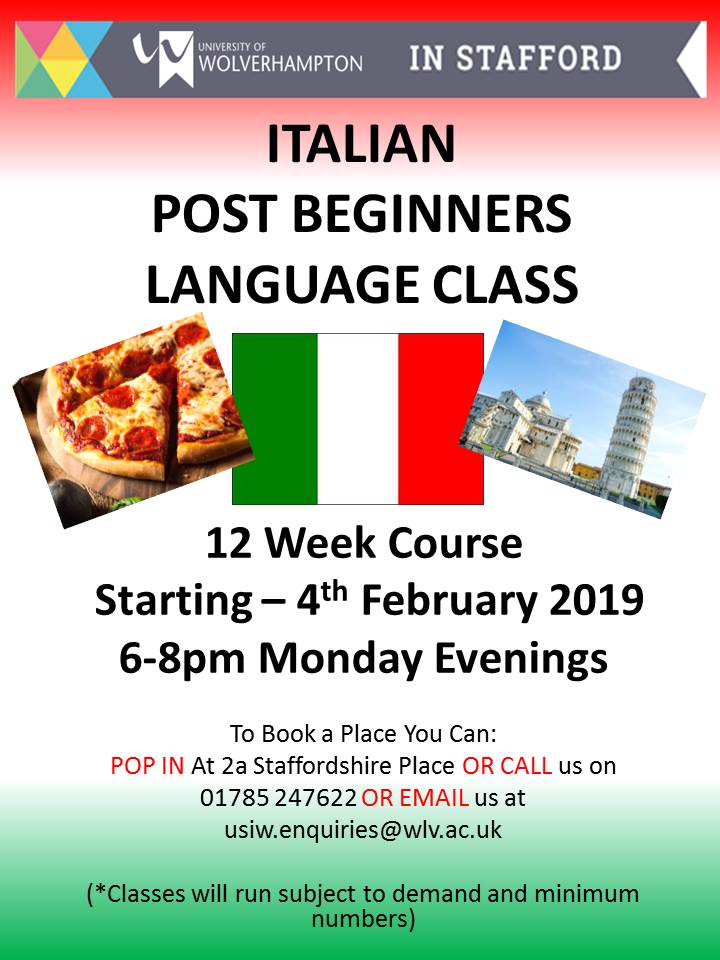 Non-accredited modern language course in Italian Post-Beginner.
The couse starts on Monday 4th February 2019, and finishes on Monday 3rd June 2019.
Please note: There will be no classes on 18th February, 4th March, 8th April, 15th April, 22nd April, 6th May and 27th May 2019 (this is due to other events at the centre, the Easter holidays and Bank Holidays).
Each session lasts 2 hours, taking place on Monday 18:00 - 20:00
Booking link: https://www.estore.wlv.ac.uk/product-catalogue/conferences-events/international-academy/languages-for-fun-2018/evening-language-classes-italian-postbe
Back